Ellab Launches new website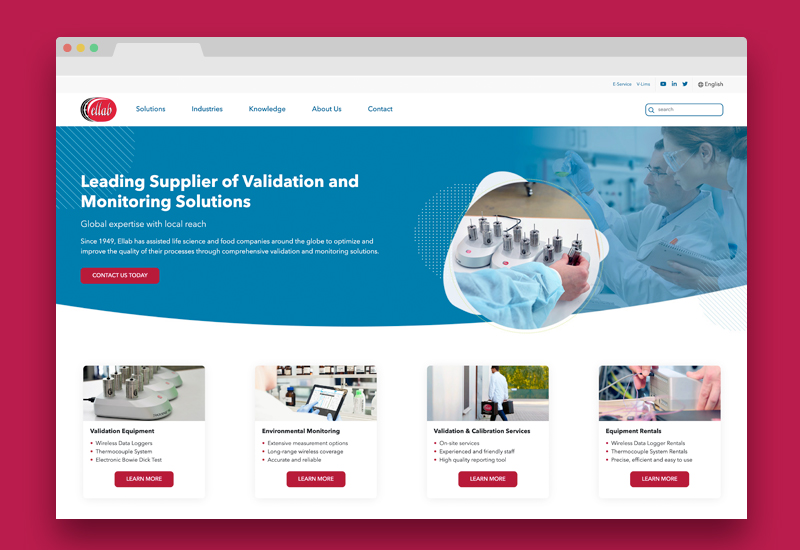 Ellab is proud to launch a new website with refreshed design and providing a user-friendly experience throughout the site.
Ellab is proud to launch a new website that reflects Ellab's expertise in providing leading validation and monitoring solutions across many industries and applications.
The new Ellab website utilizes the same domain – www.ellab.pro – and continues to provide the latest information on all aspects of the company. This includes an expanded product range for monitoring equipment and validation service areas following the company's growth plans and recent acquisitions.
Presented under the business strapline "Global Expertise with Local Reach", the site welcomes visitors to quick and easy access to Ellab's comprehensive portfolio of validation and monitoring solutions and services utilizing the latest in GEO location technology for localized contact information upon arrival.
VP of Marketing, Steffen Føns Nielsen says; "Companies within the life science and food industries come to us for our innovative solutions, global expertise, high quality and local presence of our services and support."
"That is why it is so important for us at Ellab to present an accurate online representation of our business, so that existing and new customers can continue to make informed choices when selecting trusted validation and monitoring solutions now and for many years to come."