Wireless Data Loggers
- Durable, smart and immensely precise validation equipment
The TrackSense® wireless data loggers are the most complete validation solution available today. With a wide range of measuring parameters, Ellab's data loggers are ideal for most applications.
TrackSense® - Wireless Data Logger Series for Various Validation Processes
Ellab offers high quality TrackSense Pro wireless data loggers in stainless steel, that allows for stable and highly accurate measurements within different thermal validation processes.
The series includes both an integrated sensor system, a system with integrated LED light for warning indications, a system for ultra-cold applications and an interchangeable sensor system for easy change of the parameter and sensor type.
Each logger series is designed to cover various application requirements, making them suitable for a large range of validation processes.
The data loggers can be used for measuring temperature, pressure, humidity, conductivity, CO2, vacuum and steam penetration.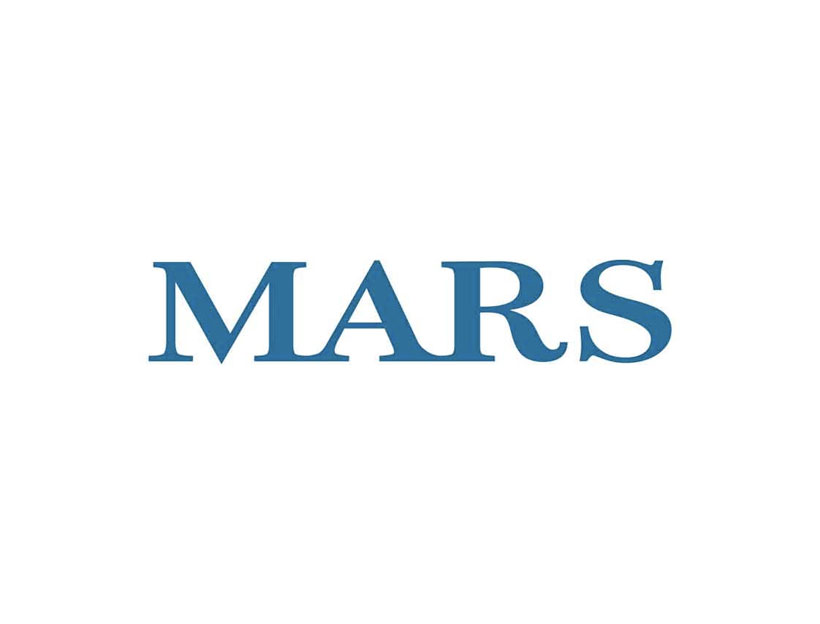 Thermal Process Validation
"Ellab provides us with one of the most reliable data loggers and intuitive software. With the accomplishments of a top class service provider with excellent customer service, Ellab is not only a supplier of measuring technology, but rather a center of proficiency for the increasingly challenging tasks within the field of thermal process validation."
Johann Prenn,
Mars Austria OG
Get equipment
Get your own Ellab equipment to validate, qualify and monitor your processes.
Rent Equipment
Rent Ellab equipment for projects of any size and try our solutions before you commit.
Field Service and Consulting
Get on-site validation, qualification and calibration services as well as expert GMP consulting.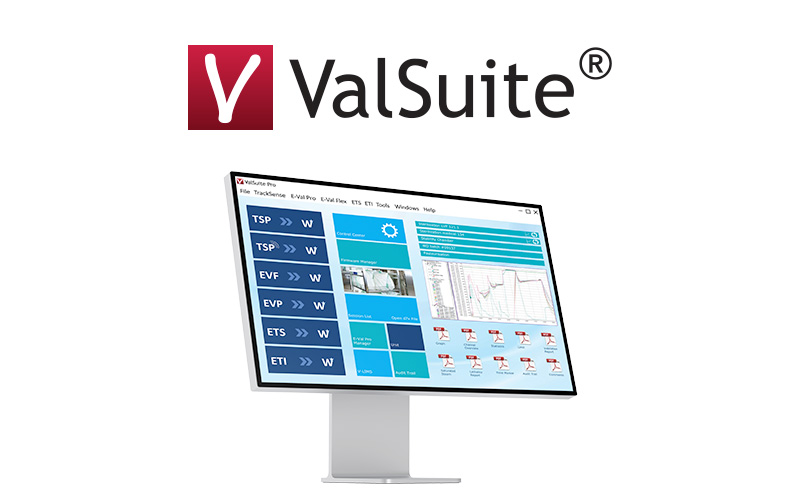 ValSuite® Validation Software
ValSuite® collects and presents validation data from the E-Val™ Pro and TrackSense® Pro data logging systems. The software can run up to 160 TrackSense channels or 120 E-Val Pro channels at a time.
Key Features and Benefits
FDA 21 CFR Part 11 compliant
Windows security option
Compatible with Windows 10
Multiple reporting options
ValSuite® app available
Real time data with the SKY module
Download our TrackSense® Wireless Data Logger Brochure
Read more about our wireless data logger solutions by downloading our brochure.
DOWNLOAD NOW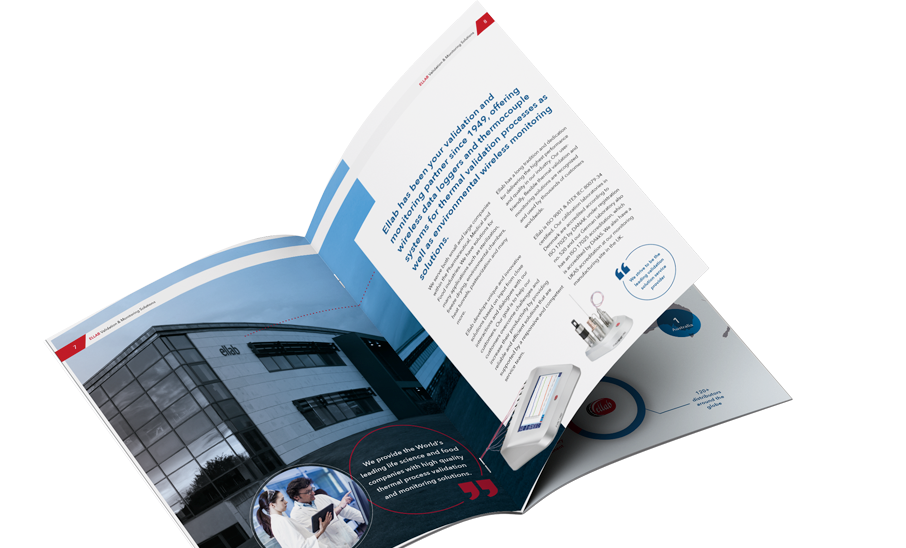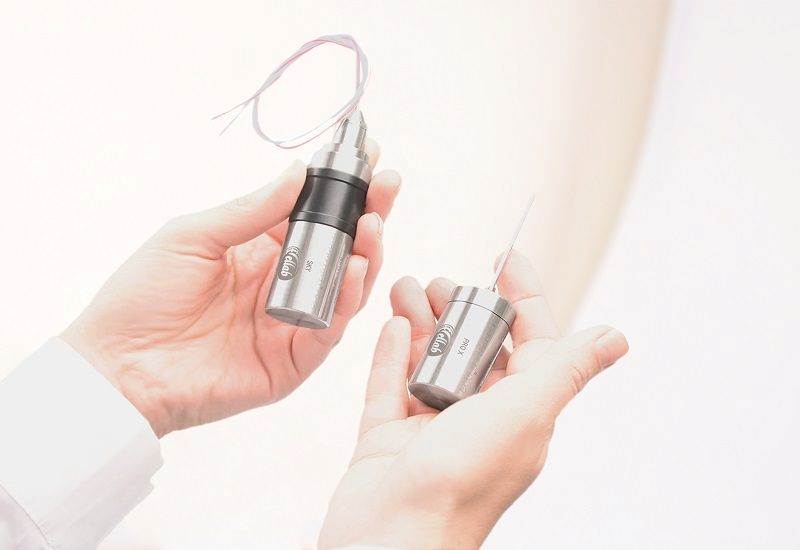 How to Choose the Right Wireless Data Logger for Your Application(s)
There are many factors to consider when choosing a data logging system. At Ellab, we provide data loggers especially developed for validation processes, providing highly accurate measurements and a solid design. Loggers with sensor interchangeability, are also an incorporated part of our product range, both in terms of switching the parameter and the design of the sensor, where we offer internal, rigid and flexible sensors.
There are, however, still some questions that need to be answered in order to find the perfect wireless data logger solution for your specific process :
What type of application do you work with?
What does the environment look like – any hard to reach areas?
How many measuring points are required?
What is the maximum and minimum temperature of the application?
Which parameter(s) need to be measured?
Is there a need for multi-channel wireless data loggers?
Is a data logger with a flexible sensor required?
What should the frequency of readings be? Is real-time data required?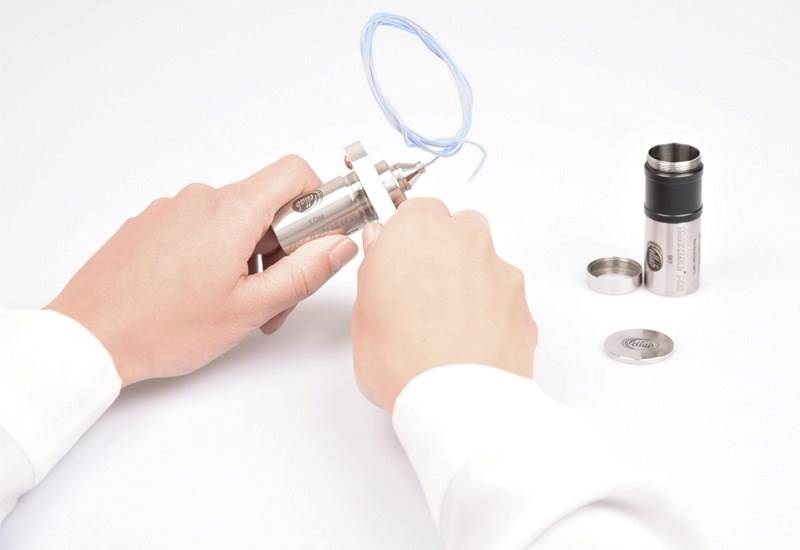 Choosing an Interchangeable Sensor System for Your Data Logger
When choosing your data loggers, it is important to consider an interchangable sensor option. The TrackSense® Pro loggers with interchangeable sensors allows you to expand the flexibility of your measuring equipment, by increasing the number of sensor and parameter options available per logger.
These loggers can have the sensors safely removed and replaced by another sensor in order to access hard-to-reach areas or measure different parameters. This in turn reduces the down time of processes when sensors require calibration, allows on-site changes and grants access to real time data communication via a SKY module, which can be attached between the logger and interchangeable sensor.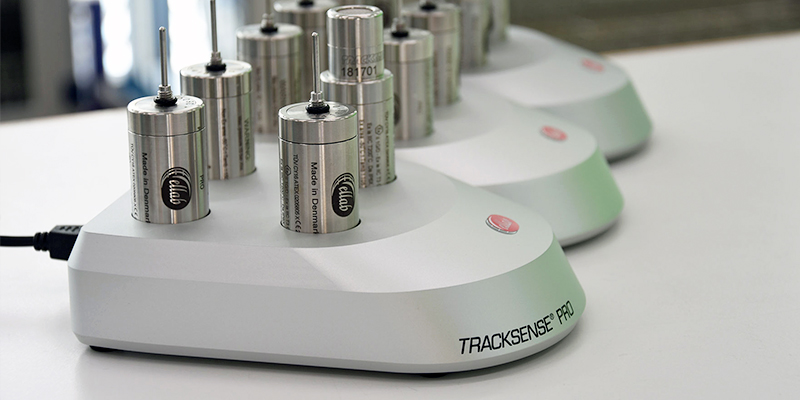 General Purpose of Using Wireless Data Loggers
Wireless data loggers are electronic devices used for monitoring and controlling thermal validation processes in industries that require regulatory compliance and process control, such as the food, pharmaceutical and medical industries. The wireless data loggers ensure that the correct parametric conditions are met throughout the different steps in the manufacturing process, which is vital for both the quality of the product and the safety of the consumer. The purpose of using wireless data loggers depends on the industry and application, where they are used to control and approve products and processes through monitoring and validation procedures. This is done by measuring various parameters such as, temperature, pressure, vacuum, relative humidity, conductivity, Co2 and steam penetration.
Complying with regulations
The use of wireless data loggers incorporates quality and safety into the various applications, which is of paramount importance in order for industries to comply with regulations set by authorities such as the FDA, ISO9001, GAMP, etc. These regulations require that proper documentation is provided, which can be acquired through a compatible and validated software, where the data is used to produce compliance reports.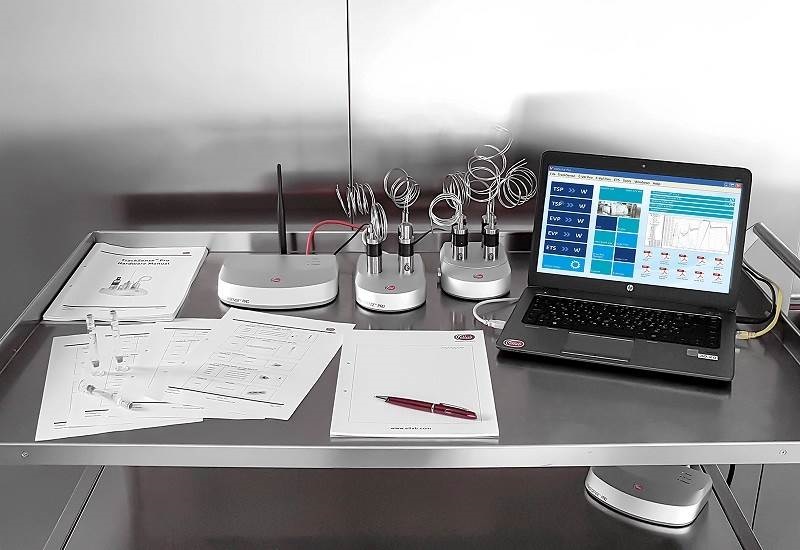 Advantages of Using Wireless Data Loggers
Wireless data loggers are easy to use and highly reliable as they are designed to withstand harsh environmental conditions, while remaining accurate. They come in different shapes and sizes, of which the smaller versions are typically used for internal mounting in product containers, such as cans or pouches. Flexible sensor(s), made of PTFE or stainless steel, are typically used in hard to reach areas, keeping the whole process area under tight control. Data Loggers with flexible sensors can therefore be a great advantage in these scenarios.
Advantages for the food industry
For the food industry, data logging assists in reducing bacterial growth, through well monitored and highly controlled heating and cooling process, thereby avoiding potential food poisoning. Wireless Data loggers also help to avoid over-cooking products, which ensures that the products are at the maximum quality, by limiting the loss of vitamins and minerals.
Advantages for the pharmaceutical industry
In the pharmaceutical industry, highly controlling the production processes and storage environments, ensures the quality and viability of the products. Furthermore, optimizing processes and improving efficiency, both in terms of saving energy and production costs, as well as limiting machinery/batch failures, are all great advantages of using wireless data loggers.
Advantages for the medical industry and hospitals
For applications in the medical industry and hospitals, wireless data loggers are used to validate the disinfection and cleaning of instruments to avoid bacterial infections.
Easily identify the products suitable for your application with the Ellab Product Finder
Product Finder