Liquid Baths for Fully Immersed Calibrations
Whether you have abnormally shaped sensors or probes of non-standard lengths, our Liquid Calibrations Baths can handle and calibrate anything.
Get equipment
Get your own Ellab equipment to validate, qualify and monitor your processes.
Rent Equipment
Rent Ellab equipment for projects of any size and try our solutions before you commit.
Field Service and Consulting
Get on-site validation, qualification and calibration services as well as expert GMP consulting.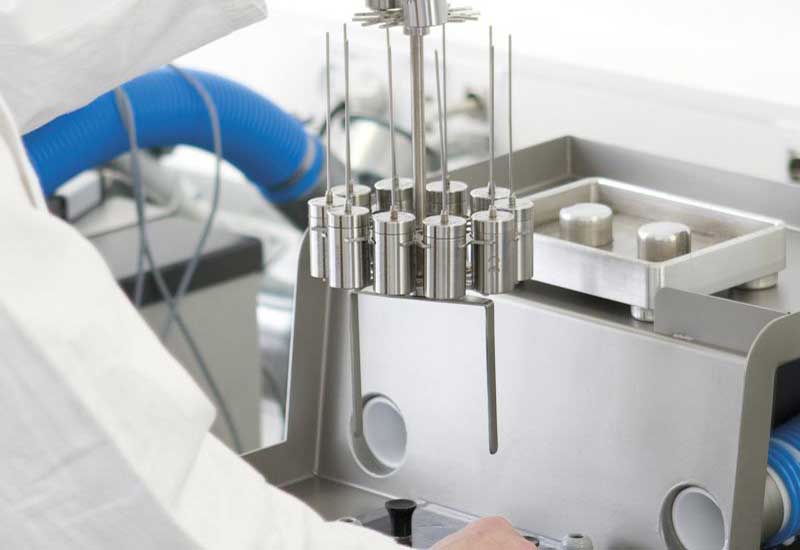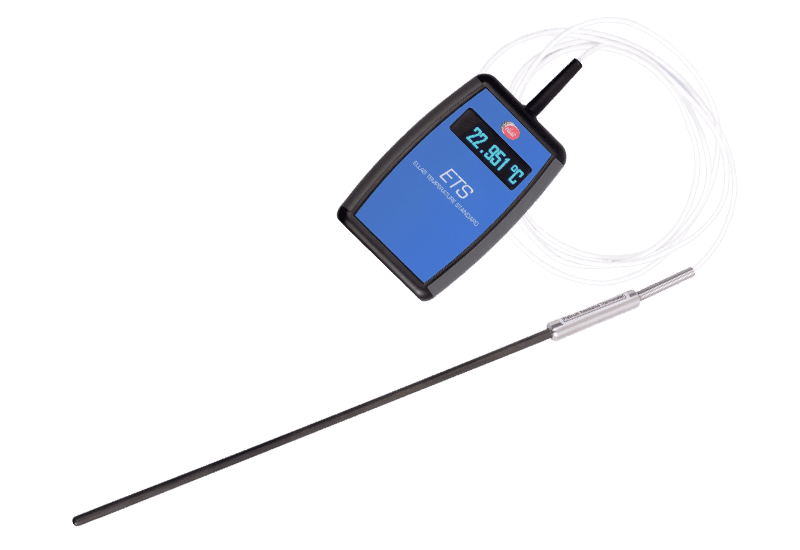 Liquids for LiquiCal Baths
To obtain optimal temperature stability and homogeneity in the calibration zone, liquids with the lowest possible viscosity (< 25 CST) are preferred. Ellab supplies a range of liquids in 3.8 L (1 gallon) containers, safely covering the temperature range of -90 to +300 °C.
Ellab Halocarbon Oil Low: -90 to +90 °C
Ellab Low Temperature Liquid: -80 to +5 °C
Ellab Standard Oil: -30 to 160 °C
Ellab High Temperature Oil: +80 to +300 °C
Contact us
One Bath/One Oil Concept
Using Ellab standard oil within a temperature range of -30 to +150 °C together with the LiquiCal SL calibration bath, most equipment for validation of various applications are covered, these include:
Sterilization using autoclaves and retorts
Pasteurization using plate heat exchangers
Testing using environmental chambers
Chilling using refrigerators
Storing in freezers
And more…
ValSuite Pro Software
The ValSuite Pro Software allows for a semi or full-automatic pre and post calibration of cable probes or wireless loggers. By using the intuitive menu, all the necessary calibration data is processed, and offset values are generated and stored in the software.
For the TrackSense Pro wireless loggers and E-Val Pro thermocouple sensors, a firmware calibration routine is recommended on a regular basis, and a user alert can be programmed into the memory for smart handling.
Learn more
Calibration Set-Up
Ellab calibration software uses a point-to-point method and can handle multiple points using interpolation. When choosing the semi-automatic calibration, it only requires an ETS to be connected. In a full-automatic calibration, both the ETS and LiquiCal bath are required to be in operation. The following performance criteria can be set:
Maximum allowed calibration bath fluctuation band and time
Holding time
Maximum allowed temperature standard fluctuation
Maximum sensor temperature deviation and pass time
All setup conditions, acceptance criteria, actual values and deviations are shown in the calibration report.
Easily identify the products suitable for your application with the Ellab Product Finder
Product Finder