Ensure the Accuracy of Your Equipment Through Calibration
- Calibrate, adjust, continue
When it comes to highly accurate measurements, the accuracy of a sensor is everything. Reduce your downtime and potential drifts with Ellab's line of calibration equipment.
Get equipment
Get your own Ellab equipment to validate, qualify and monitor your processes.
Rent Equipment
Rent Ellab equipment for projects of any size and try our solutions before you commit.
Field Service and Consulting
Get on-site validation, qualification and calibration services as well as expert GMP consulting.
Why Instrument Calibration is Important
Calibration is a comparison between two devices, where one device is the instrument that requires calibration and the other is the reference sensor that defines the accuracy.
Instrument calibrations are performed to ensure the accuracy of measuring devices, such as thermocouples and/or wireless data loggers, by using a temperature reference sensor, which is a pt100 reference instrument.
Every measuring device drifts over time, due to normal wear and therefore require regular calibrations. RTD sensors are more stable than thermocouples and therefore tend to drift less, whereas thermocouples drift more over time.
Regardless of drift tendencies, it is important that calibrations are performed to ensure a consistent quality of the manufactured products and confirm that the gathered data through e.g. validation activities, are reliable. When calibrating the sensors, their readings are compared with readings from the temperature reference sensor, while they remain in stable conditions within a liquid bath or dry block.
Contact us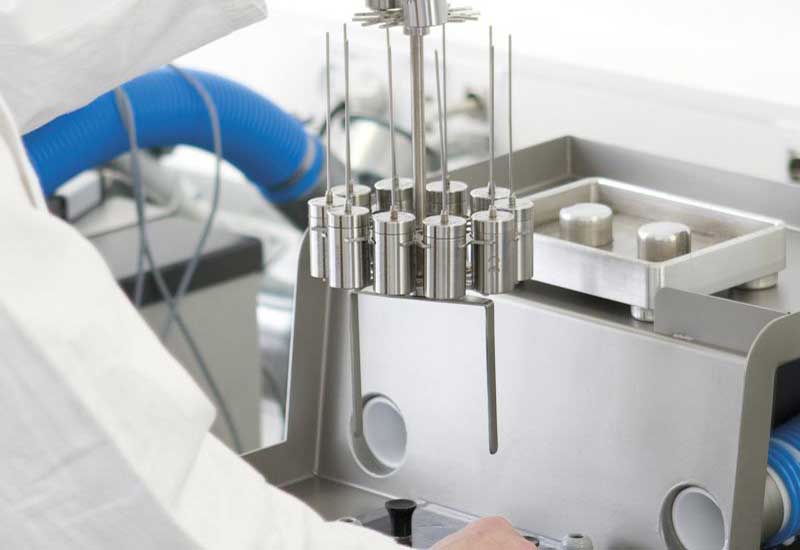 The Necessity of Regular Calibration
The regularity of the required instrument calibrations depends on the application and environment, as harsher environments cause faster sensor drifts, than a milder environment would. Measuring accuracy also plays an important role when defining the necessity of a calibration.
The more precise and specific the measuring parameter is, the more important it is to calibrate. Instrument calibration should always be a regular or planned part of the standard operational procedure (SOP), as it can have a crucial impact on the result if the sensor is not measuring correctly, even at very small deviations.
In many manufacturing processes, a small temperature deviation percentage, will have serious consequences in the sterility and quality of the product, ultimately resulting in lost batches and wasted costs.
Contact us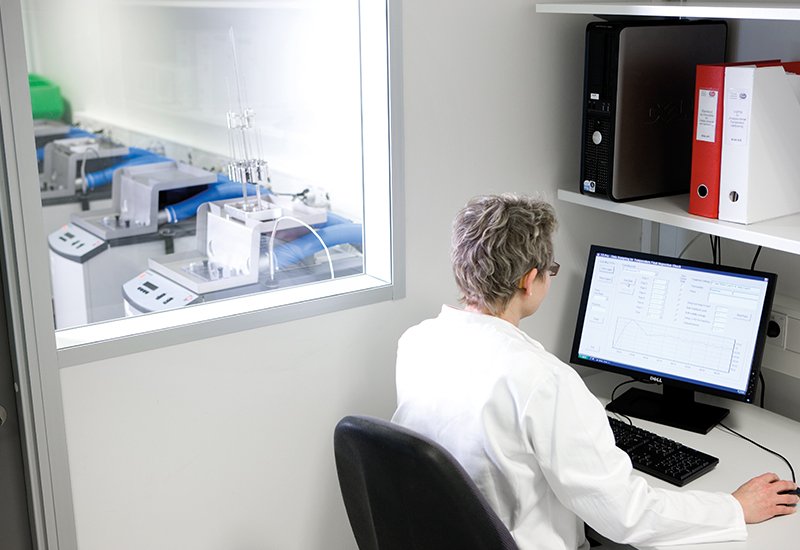 The Advantages of Regular Calibration
Even though instrument calibration can seem like a time-consuming part of the manufacturing process, it is important to note that the process cost and time can be reduced, as the result will be more precise and the process more efficient.
Therefore, implementing some degree of instrument calibration is highly recommended in any process and industry.
Contact us