Optimize Best Practices with Leading Validation Software
- The ideal solution for any thermal validation process
The FDA 21 CFR Part 11 compliant ValSuite® software is at the core of everything that Ellab offers. ValSuite will keep your process running smoothly and guard your data to secure its integrity.
Get equipment
Get your own Ellab equipment to validate, qualify and monitor your processes.
Rent Equipment
Rent Ellab equipment for projects of any size and try our solutions before you commit.
Field Service and Consulting
Get on-site validation, qualification and calibration services as well as expert GMP consulting.
The ValSuite® Software Data Integrity has been validated by an independent third party auditor
The ValSuite® Software
ValSuite is our reputable validation and calibration software. This intuitive software combines all our equipment systems into a single platform. Thereby opening the door to a vast amount of new possibilities by allowing you to combine data loggers with the traditional thermocouple systems.
We offer multiple versions of ValSuite to meet your exact needs. Most notably ValSuite Pro, our FDA 21 CFR Part 11 compliant software that ensures full data integrity.
ValSuite offers features like customized reports with clear pass/fail criteria, test templates, data analysis, monitoring, live data and much more. ValSuite is developed according to GAMP principles and is available in multiple languages for Windows 7, 8 and 10 (32/64-Bit). ValSuite is availabe in four generic versions: ValSuite Basic, ValSuite Medical, ValSuite Plus and ValSuite Pro.
Highlighted Features
One software platform for all Ellab equipment
Combine TrackSense data loggers and the E-Val Pro wired thermocouple system in the same session
Automatic PDF report generation with clear pass/fail indication
Can run from a stand-alone PC or networked
The data analysis tools greatly reduce the time required to locate critical data
The ability to zoom in the graphs and display multiple windows at a time, simplifies the process of identifying important data
Multiple calculations, such as min/max, standard deviation, average, delta T and lethality can be calculated using any block of the displayed data – eliminating the need for exporting data and compromising data security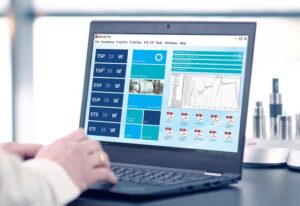 Software Data Analysis Features
ValSuite collects and presents validation data from both the E-Val™ Pro and TrackSense® Pro data logging systems. The data from both systems can be presented and analyzed in the same session.
The software can run up to 160 TrackSense channels or 120 E-Val Pro channels at a time, all of which can be identified and displayed in different groups, such as penetration and distribution. Any grouping or specific channels can be displayed in a separate data block and analyzed. It is also possible to merge individual sessions and run analysis for comparison purposes.
Remote Access & Data Monitoring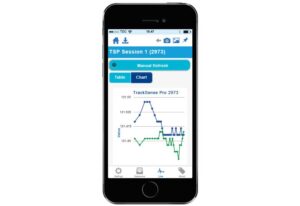 You can connect directly to the ValSuite SQL database by using an iPhone with the ValSuite App. An intuitive tool to monitor online data from ETS, E-Val Pro and TrackSense SKY sessions. This functionality is available through an IP address setup via a PC.
The online alarm limit system for the basic parameters of temperature, pressure and relative humidity can be activated through a relay. Thereby providing an input to a SCADA system or any other external, or PC, alarm system. The gathered data is then either presented in a table or graph.
Reporting Options
A complete set of reports can be produces containing Pass/Fail criteria, map over measuring positions, current operator and vessel ID, calibration offsets for the probes, data lists and statistical summaries of the data.
ValSuite Pro also allows users to create and save templates for reports in order to meet the specific requirements of tests like EN17665 for moist heat autoclaves, EN15883 for washer disinfectors or NFC 15-140 for stability chambers. These templates can be customized to organize the data and perform calculations to match various criteria. These features greatly reduce the data analysis process.
Once ready, reports can be reviewed using the print preview feature and then be saved as a PDF file.
Validation Report Types
The different reports include, but are not limited to:
Lethality Report
Limit Report
Statistics Report
Advanced Phase Statistics Report
Calibration Report
Autoclave Validation
Washer Disinfection Validation
MKT Report
Combined Uncertainty Report
Leak Test Report
Advanced Validation Report
Dew Point Calculation
And more…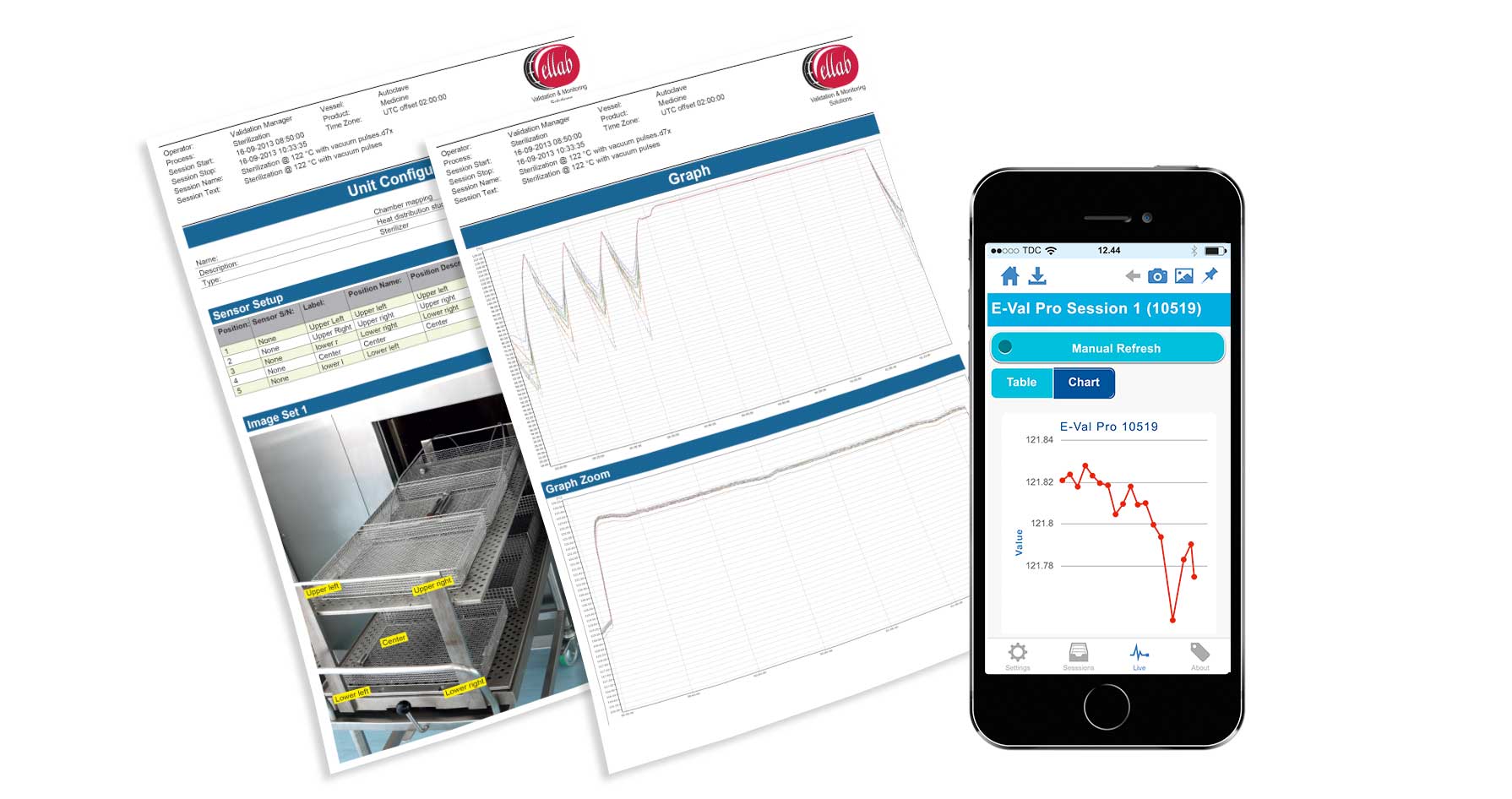 3D Heat Analysis
The optional 3D Analysis tool allows you to visualize the temperature, humidity or lethality gradients in a 3-dimensional environment, indicated by a change in color. The ideal tool for mapping. The data can also be documented and presented as a video that shows the variations over time. All custom settings can be saved and stored in a template for later use.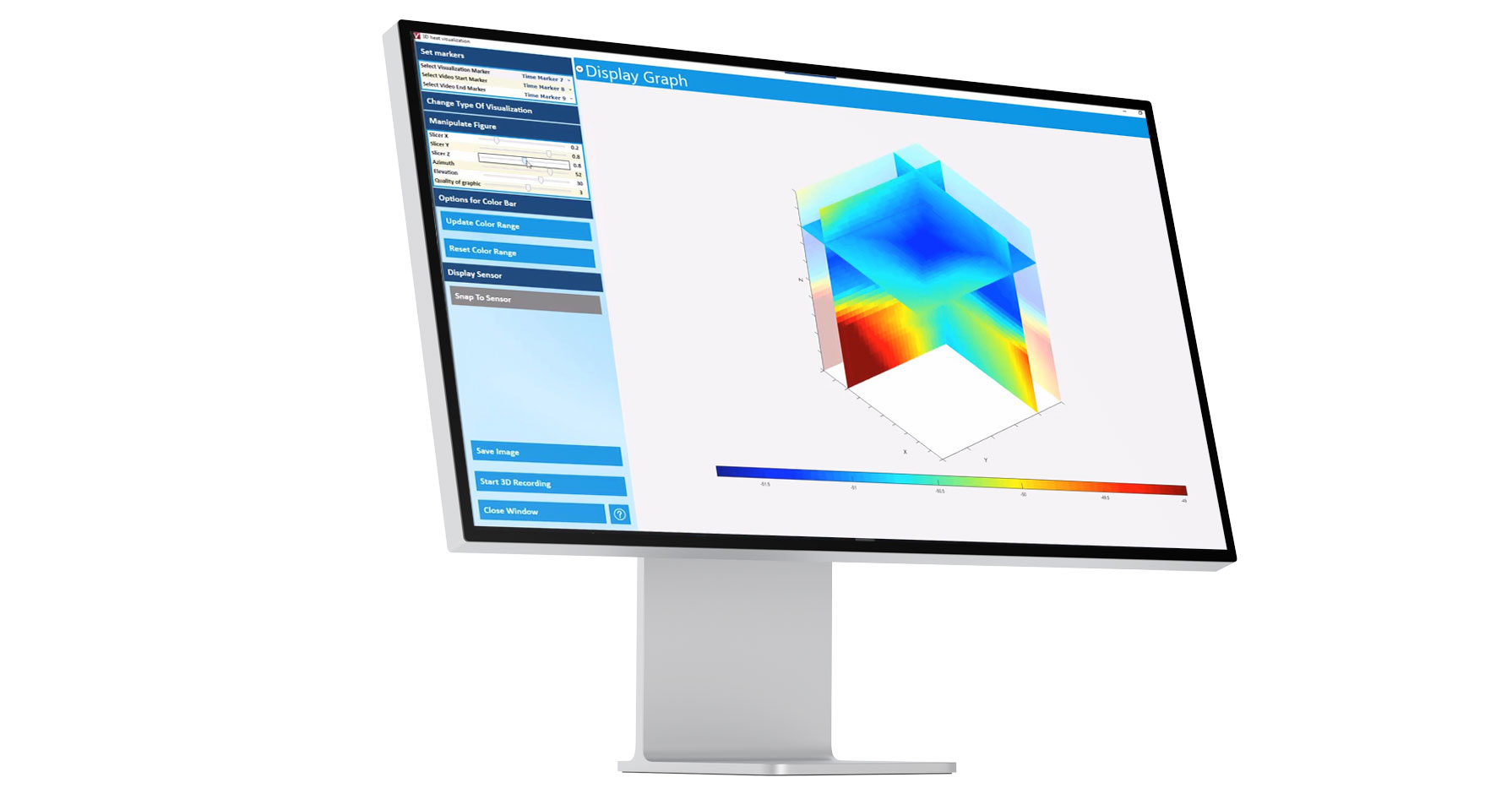 Reports designed to meet specific requirements
ValSuite offers an outstanding Datapoint Process Report Generator (DPRG), which produces fully compliant user reports in accordance with current norms and standards related to validation processes and equipment qualifications.
ValSuite also maintains templates for reports designed to meet specific requirements of tests, such as:
EN 13060 Qualification Report
EN 285 Qualification Report (incl. special templates for different sizes)
EN 285/13060 Air Leakage Report
EN17665 (EN554) Report for evaluating the sterilization processes of healthcare products
FDX-140 Combined Uncertainty for a statistical analysis of the stability in a chamber
ISO 15883 Basic and Advanced Washer Disinfector Evaluation Report
USP 1079 Mean Kinetic Temperature Report for evaluating the products contained in pharmaceutical warehouses
ISO 11140-4/17665 Electronic Bowie Dick Test
The user designed templates can be customized to organize data and perform calculations to match exact criteria. This feature greatly reduces the time required for the data analysis process.
Windows Security Option
ValSuite Pro has the unique feature of being Windows Security compatible. Through this feature, administrators can setup the ValSuite login/access levels for their users via AD groups. These groups can be provided with different rights depending on the tasks that they perform or the information that they may require. By implementing this, data and various content remains secure as only authorised personnel may access it at any given time. This is a highly time saving feature, as each specific user no longer needs to be manually created or maintained within the software. It is easy to set up and is completely Windows Authenticated.
Ellab's wired thermocouple system, E-Val™ Pro, can also be managed via the Windows Security feature. Ensuring that all users are only able to access options and features permitted for their specific group or role.
Features and Benefits
Safe & reliable
Windows authenticated & compatible
Time saving use of AD's and groups
Easily manageable
Additional Windows Security for wired thermocouple module
FDA 21 CFR, Part 11
The ValSuite Pro version of the software is fully validated and FDA 21 CFR, Part 11 compliant. Electronic signature and audit trail features are included in addition to the wide range of validation, calibration and monitoring features within the software. As ValSuite Pro is fully compliant, all data and documentation received from studies or tests are considered reliable and trustworthy by regulatory bodies.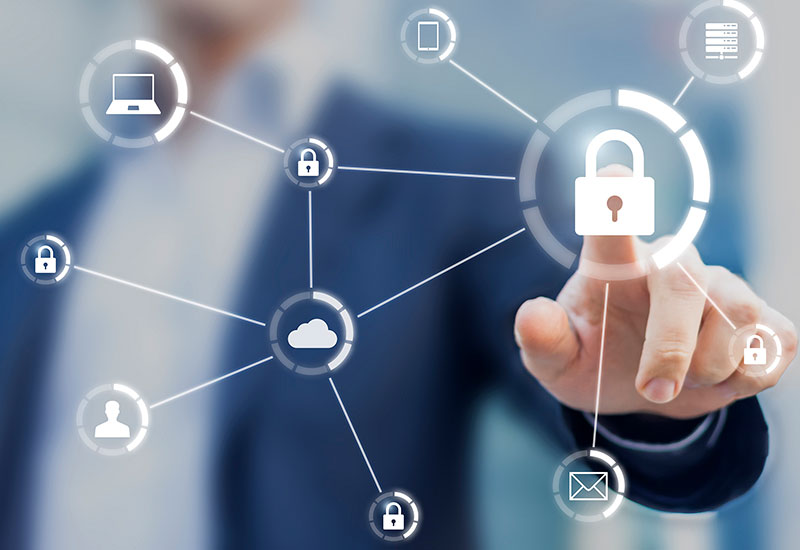 Main Validation Features
One software for both TrackSense® Pro loggers and E-Val™ Pro wired systems.
Can run as a stand alone PC or a server/Citrix solution. Network security can be applied.
Full synchronization of all data removing all possible "phantom" values from reports.
Up to 160 measuring points in a singe session.
Easily switch between multiple languages.
Drivers for calibration equipment.

Detailed Test Setup
Report function allows detailed test criteria to be programmed in the software by the operator. Information on sensor replacement, operator, test, required temperature limits, start and stop time, monitoring interval and specific calculations can all be repeated. This ensures accurate documentation and correct implementation of required procedures for consistent repeatable tests.
Monitoring Features
ValSuite® Pro software also offers several monitoring type features such as on screen statistical calculations, limit alarms, alarms over internet and notification via e-mail.
Detailed Control of Validation Studies​mail services. Further to this, a "transport logger" function makes it possible to start and read the logger from two different databases / PC's thus allowing the logger to be used to monitor parameters during transportation over long distances.
The ValSuite Pro software documents and guides you through the complete thermal validation process. The database structure in the software enables complete documentation and procedural control for the operators.
And much, much more…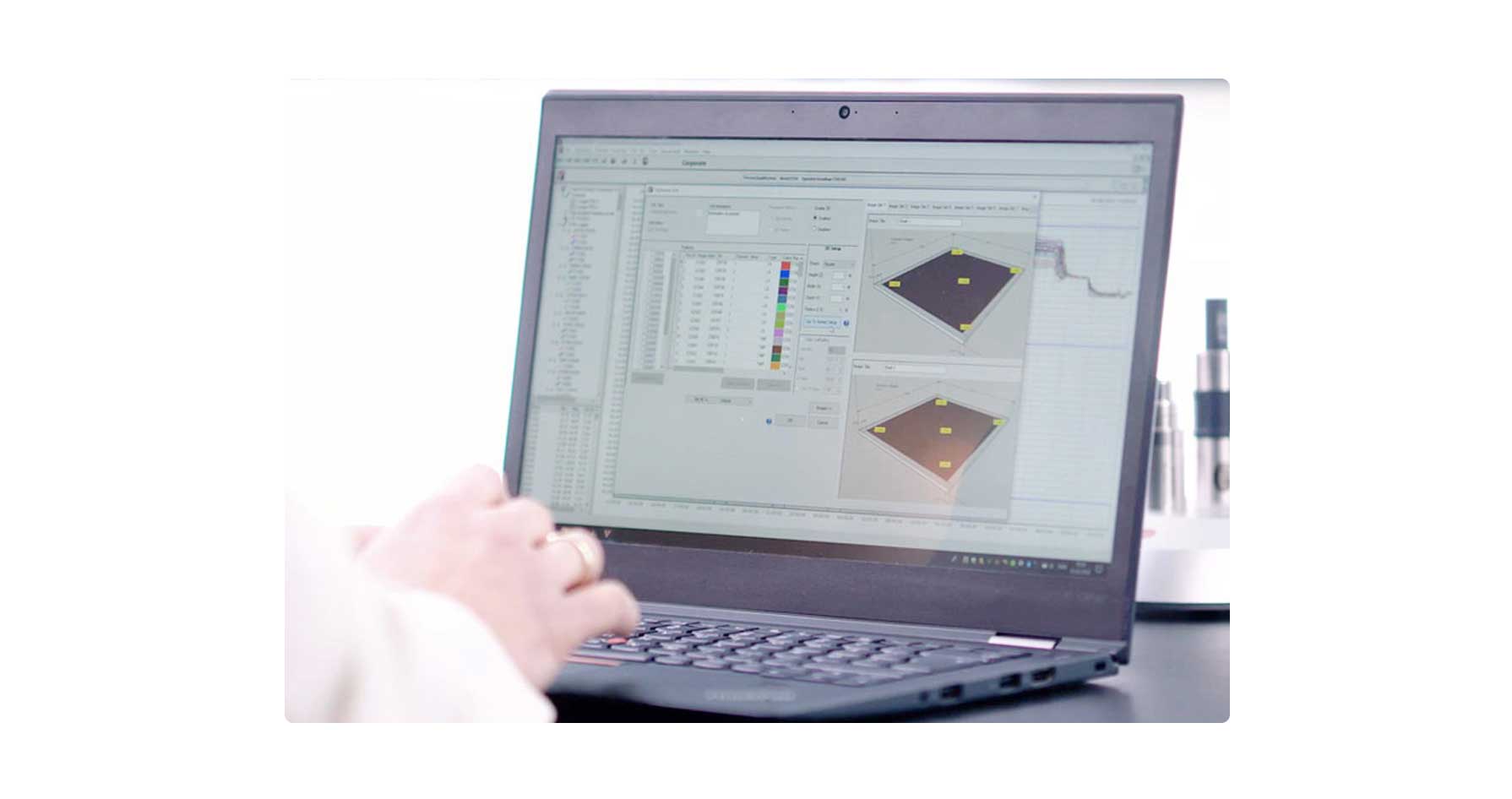 ValSuite® Calibration Features
ValSuite is not only a validation software, but also a calibration software. This means that all sensors and probes can be user-calibrated at predefined intervals. Their offset values can also easily be stored in either the software and/or hardware. A report is then automatically generated with the overall calibration results.
Depending on the ValSuite version, you can set the calibration setup to either Manual, Semi-Automatic or Full Automatic calibrations. Various templates can be stored and uploaded at any given time. The identified offset values are linked directly to the sensor ID number, and will be taken into account whenever the sensor is used in future measurements.
Features & Benefits
Easy step-by-step setup
Up to 6 calibration points at a time
Completely compatible with Ellab's calibration equipment
Special software versions for other manufacture equipment (OEM)
Direct downloads of calibration certificates via the Ellab Cloud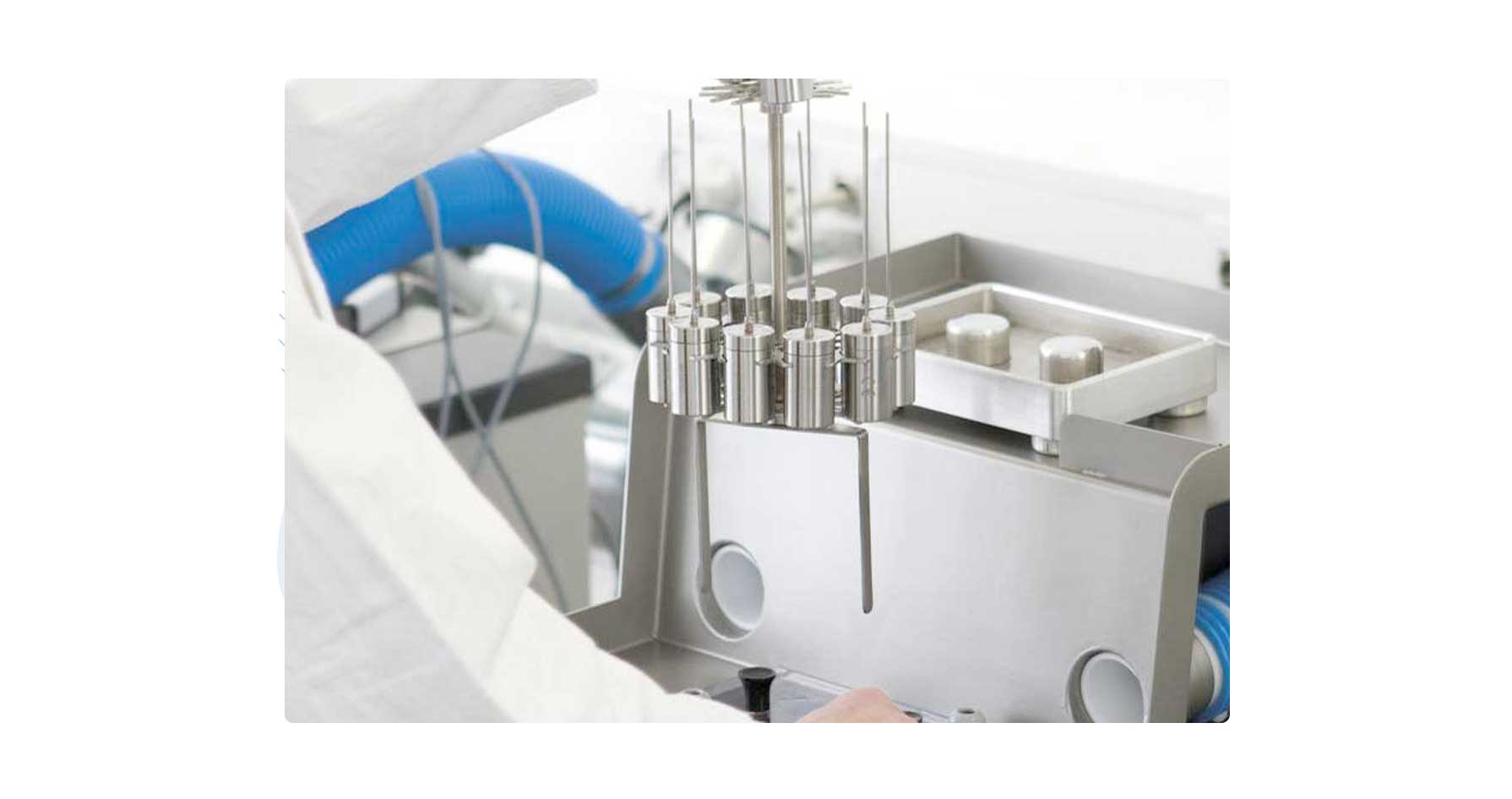 Calibration Certificates / Factory Calibration
To secure overall product quality, all equipment manufactured by Ellab is either factory calibrated optionally or by default. We also recommend that sensors receive annual factory calibrations. During factory calibration, the sensor-under-test is compared to reference equipment with full traceability to national and international standards. The data is then saved in the sensor and presented in a calibration certificate.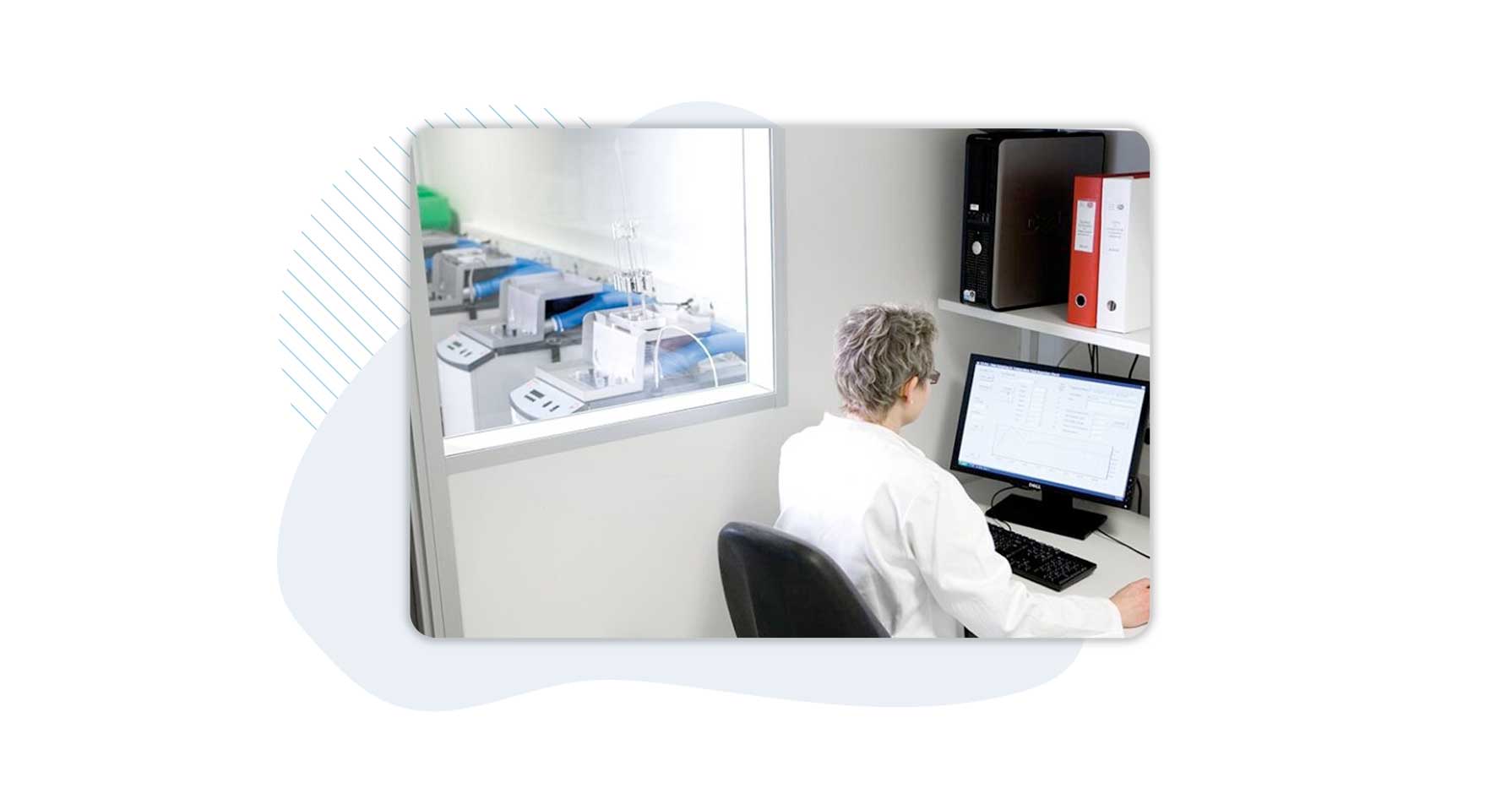 For several years, the Ellab factory calibration certificates for TrackSense have been available via our cloud solution. These can easily be accessed through V-LIMS or directly from ValSuite by using the sensor ID number. All certificates are digitally signed and saved in a database which fully complies with FDA 21 CFR Part 11.