Clear and Accurate Measurements with the ETI
- Monitoring your autoclave or retort in real-time has never been so easy
This flexible solution monitors temperature or pressure with indicator and recorder options. The ETI devices clearly display and document processes to provide quick and useful overviews.
Get equipment
Get your own Ellab equipment to validate, qualify and monitor your processes.
Rent Equipment
Rent Ellab equipment for projects of any size and try our solutions before you commit.
Field Service and Consulting
Get on-site validation, qualification and calibration services as well as expert GMP consulting.
High Quality Digital Indication
The ETI has an easy-to-read digital display, offers an accuracy of ± 0.1°C and is FDA 21 CFR, part 113 compliant. Due to the temperature sensors (RTD's) being interchangeable, you can eliminate downtime for calibration, sensor replacements, etc.
When connected to a PLC, the ETI time and temperature/pressure measurements are communicated directly to the PLC, making it possible to monitor and/or control the process and the retort. Remote secondary displays can also be added, allowing you to monitor several ETI units from a single location.
Download our ETI Brochure
See all our ETI devices and accessories for autoclave and retort processes.
Download Now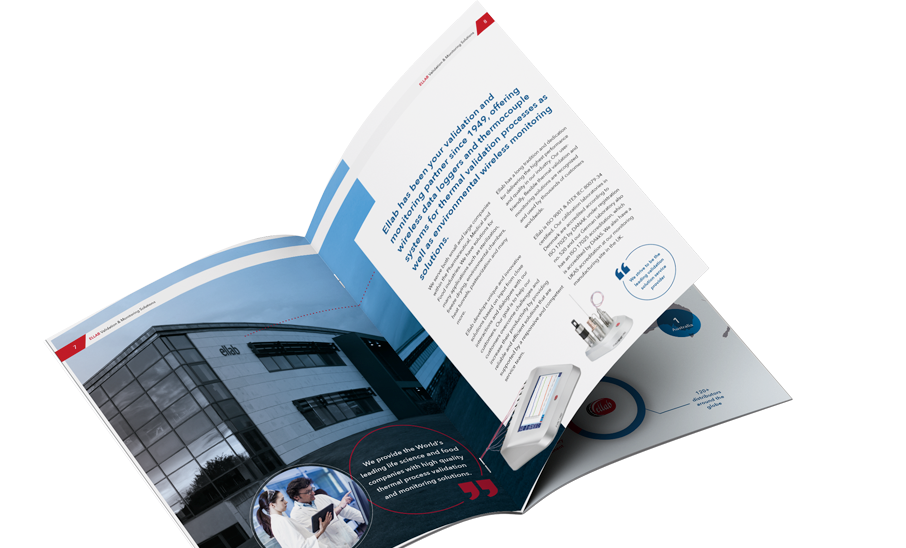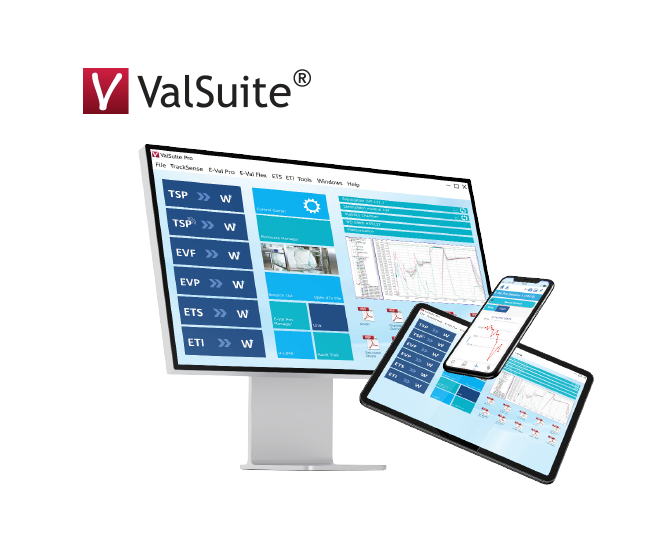 Software ValSuite® or ETISuite
ETI devices can be operated through the ValSuite software or the optional ETISuite software that enables the collection of data through the RS485 port to a computer. Furthermore, the software offers features that allow users to make fully documented and detailed calibrations and reports.
By using the software, it is possible to monitor the status of ETI by enabling users to log temperature/pressure values or, alternatively, use the PC to program ETI to log data independently.
Key Features and Benefits
Unique calibration concept with interchangeable probes that secures a constant production flow and prevents downtime
The software also collects temperature/time data from the ETI with the option of generating PDF reports
Send temperature/time data through the RS485 port to a remote computer
The ETI is delivered with optional user-friendly software that enables users to reset the clock
Automatic warning upon loss of accuracy or probe malfunction
A cable for horizontal probe installations is available
Internal rechargeable 8-hour battery
Automatic warning before calibration due date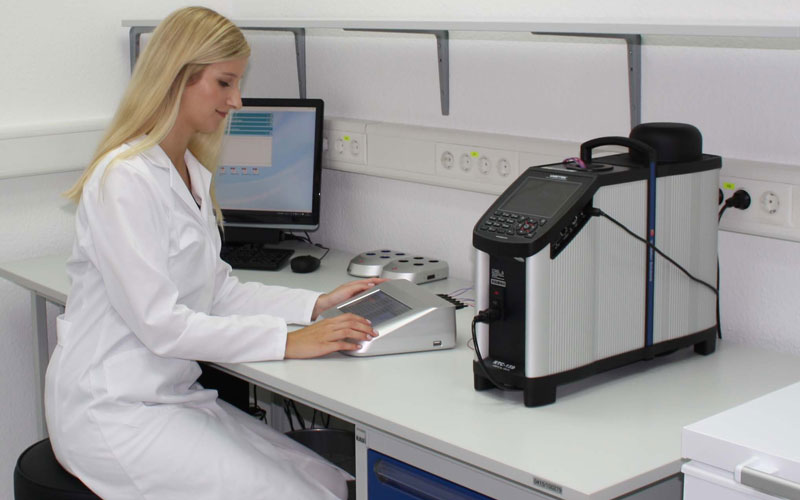 Easily identify the products suitable for your application with the Ellab Product Finder
Product Finder