Ellab Continues to Support You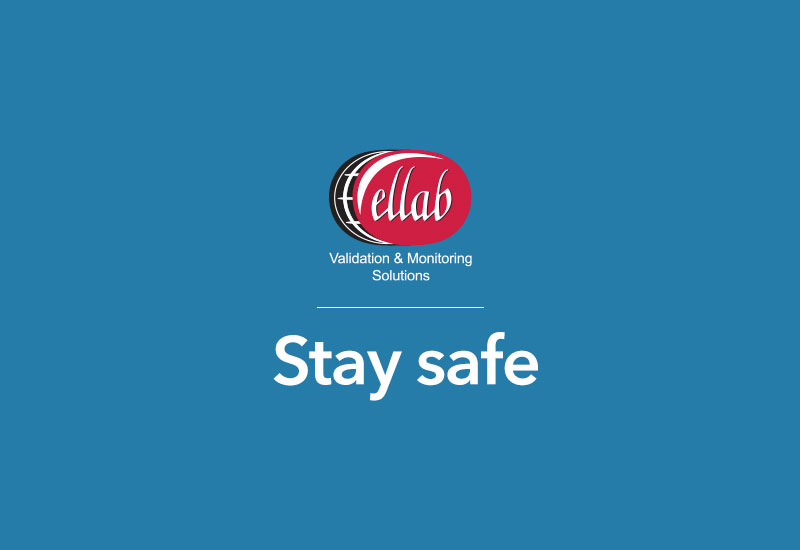 Even in these critical times, there is no need to compromise safety, quality or compliance as Ellab continues to support you.
We're up-and-running
With the necessary precautions our production facilities in Denmark and the UK are still operational, allowing us to produce and deliver in due time.
Most of our local sales and service offices are also still operational with calibrations, services and support being performed to our usual high standards and in a timely manner.
Our qualification and validation engineers are also working on many projects, as the work is considered critical for production infrastructure.
We can deliver remote support
We have experienced that some of our customers have introduced restrictions preventing external providers from entering their facilities. Ellab, however, can provide remote support if your company is in the same situation, as our equipment is designed for easy and user-friendly installation.
Equipment rentals
If you are worried about your cash flow during these difficult times, Ellab offers both short and long-term equipment rentals. Let us know how we can help your company sustain your workload with limited capital.
All you need to do…
Stay on top of your upcoming needs – whether it is a recalibration of your equipment, a missing data logger, a re-qualification study or even the need for a reliable monitoring system – and just reach out to your local Ellab representative for support. We are confident that we will find a suitable solution together.
Stay safe!
Ellab – Validation & Monitoring Solutions