Join Ellab on our Journey to a Better and Safer Future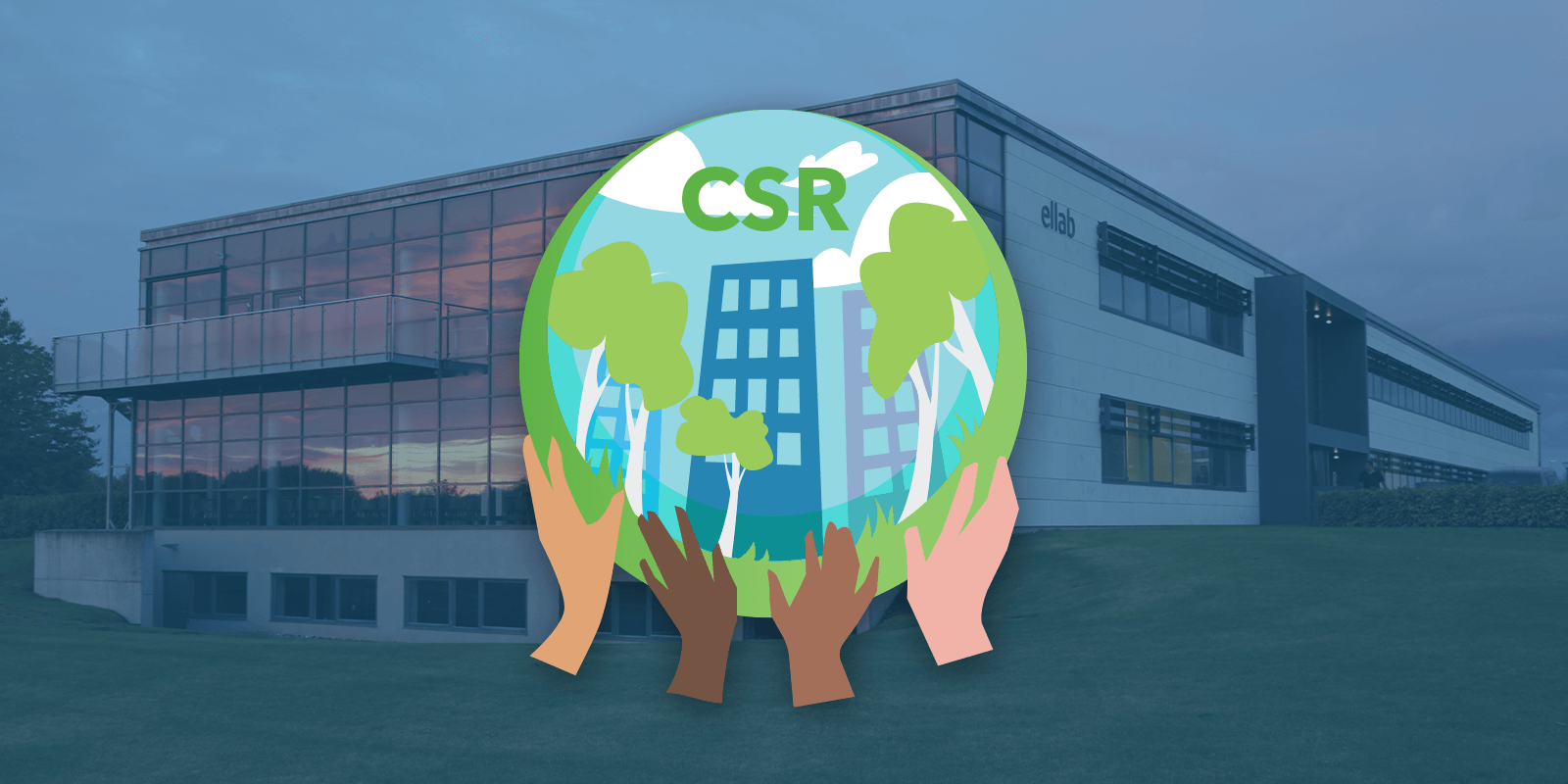 Ellab continues to adapt and make meaningful changes towards a sustainable future.
Ellab has long been a progressive and innovative company, with more than 70 years of adapting and being at the forefront of change. This continues to be the case, as we're now doubling our efforts doing everything we can to ultimately secure a sustainable future.
Together we Build Confidence in Consumer Safety
The purpose of Ellab is ultimately to ensure consumer safety. We do this by providing our customers with the tools and know-how to validate and monitor the quality and safety of their products and processes. However, looking out for the safety of consumers can mean so much more. It can also mean doing our part to clean the air, achieve diversity and equality in the workplace, etc. – which is why we believe that being sustainable is crucial to fulfilling our purpose.
Consumer Safety Through a Cleaner World
Ellab has ensured that both of its production plants are certified green (ISO 14001) and use green energy. We're also constantly working towards further innovating our products and services to support a circular economy – increasing our use of remote services and local/green suppliers, as well as improving battery efficiency.
Consumer Safety Through an Inclusive Society
Ellab is more dedicated than ever to ensure a diverse workforce and provide equal career opportunities for all. Additionally, anti-discrimination and corruption policies are already in place, and a whistle-blower setup is in the works.
Join us!
These are just a few of the many steps we're taking to do our part in improving the quality of life for everyone. We invite all within our industry to join us on this journey, so that we may ensure a better and safer future, together.