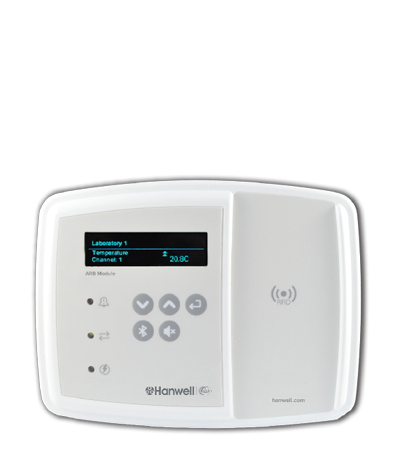 Alarms
RFID
Bluetooth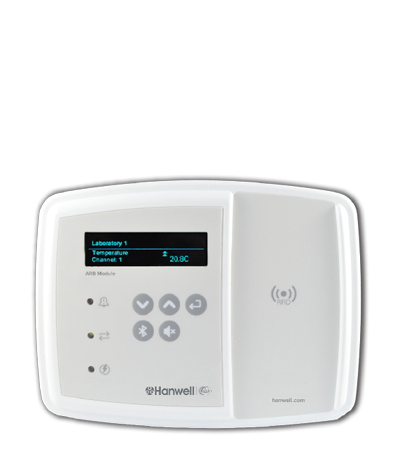 Hanwell ARB Module
Alarms, RFID and Bluetooth
The ARB module is an optional piece of hardware that works in conjunction with the Hanwell IceSpy and Pro radio systems that provides users with additional functionality not available with other devices. These include visual and audio alarms, RFID for data backfill and Bluetooth interface for handhelds.
The module has been designed to provide users with visible alarm displays via the front OLED display, users can also acknowledge alarms and mute buzzer sound alerts. These convenient alarm modules can be connected anywhere on the network that alarm information is required. The alarms shown can be programmed from the PC.
In the unlikely event of gaps in data, the RFID interface and cradle enables quick and accurate data backfill directly from transmitters.
Key Features and Benefits
OLED display and keypad for instant visual alarm notifications and acknowledgement
RFID connectivity for fast data backfill
Bluetooth connectivity for use with Hanwell handheld thermometers
Optional wifi communication
On-board relays configured for common alarm and power failure
Vast range of units and sensors provide users with multiple temperature related applications
ARB module incorporates a wall mountable bracket
Downloads and Related Articles