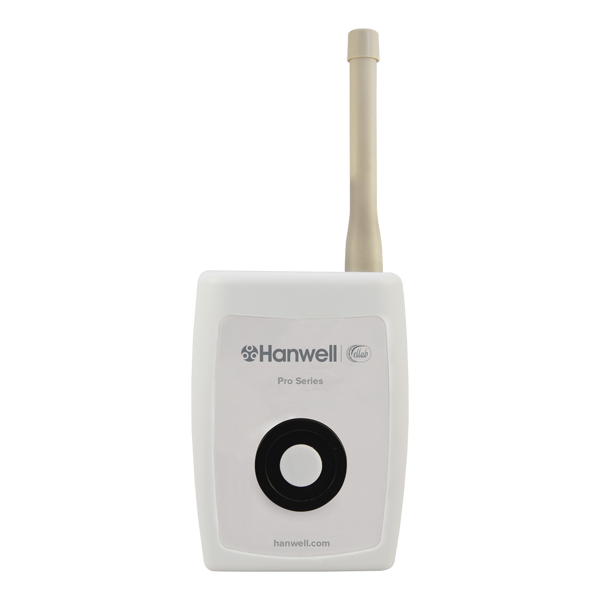 Visible Range of 10 to 5000 LUX
EMS Compatible
Live Data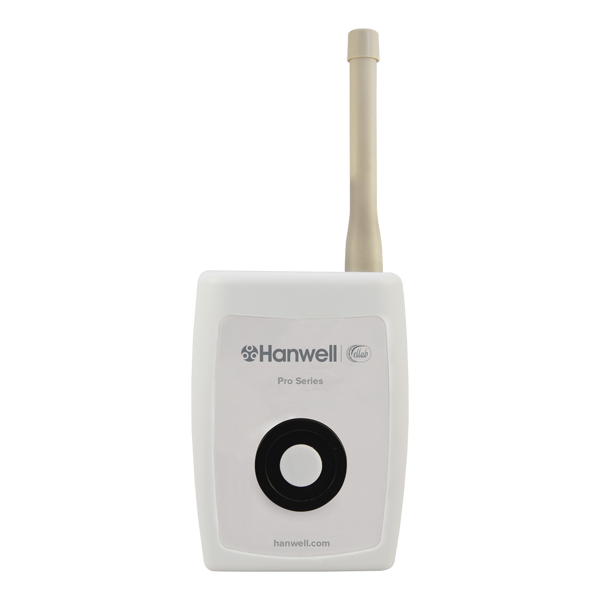 Hanwell Pro ML4701 Wireless Transmitter
Internal LUX sensor
Part of the Hanwell Pro ML4000LUX/UV Series, the Hanwell Pro ML4701 LUX wireless data logger has an accurate onboard LUX Sensor with discreet design.
Visible Range: 10 to 5000 LUX
Compatible with our wireless EMS monitoring system for real-time 24/7 data (anytime and anywhere) and instant alarm notifications.
Typical Applications
• Medical supply storage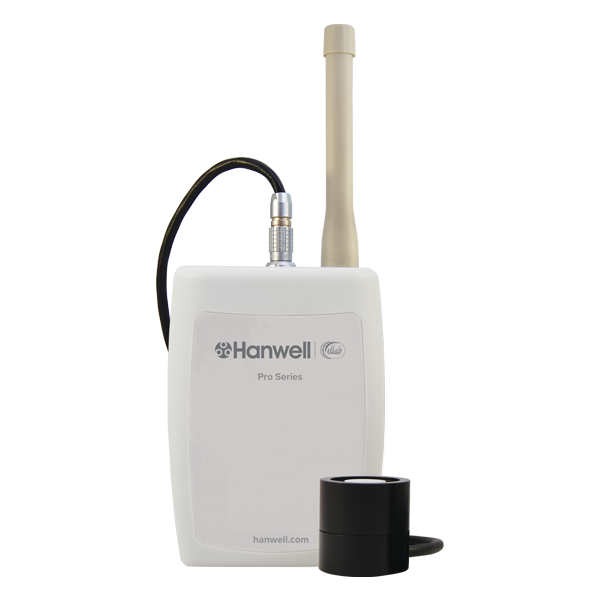 External LUX sensor
View product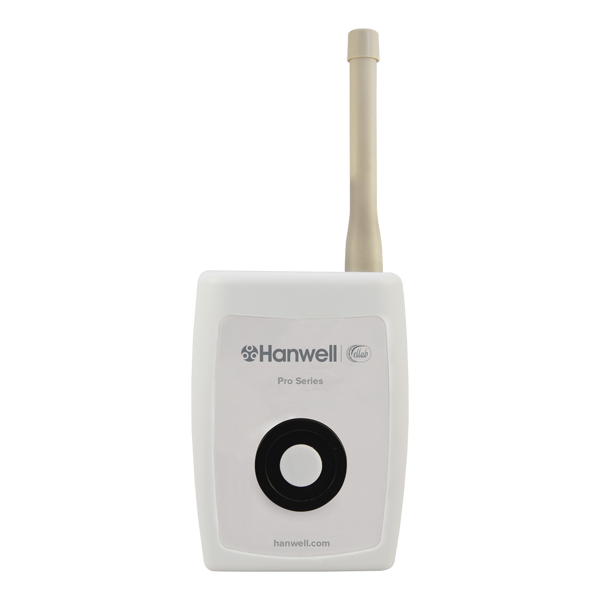 Internal LUX & UV Sensors
View product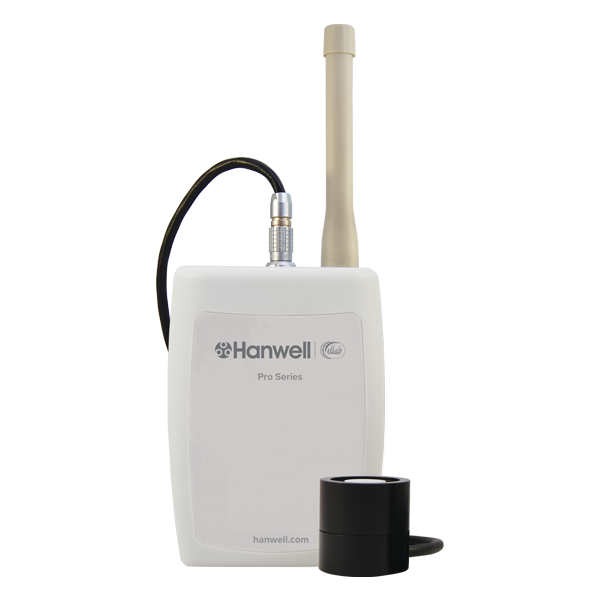 External LUX & UV sensors
View product
Key Features and Benefits
Superior performance hardware & high accuracy sensors
Easily accessible battery & USB socket
Logger memory capacity of 100,000 readings
Up to 3-year battery life (dependent on use)
Complies with RoHS, EU directives and WEEE
Carries CE Marking
Instrumentation Specification
Dimension (Excl. ancillaries):
1 x 3.6V AA Lithium battery
100,000 readings per channel (unit can be set to wrap or stop when full)
Instrument operating range:
0°C to +50°C in a non-condensing RH environment
Human eye (Match to CIE Curve =5%)
Wireless Data Logger functions:
A range of frequencies are available between 433-458MHz. Country specific regulations apply.
Up to 2 years (dependent on conditions of use and instrument settings)
W900 – Standard EMS Software Package
W906 – Validated EMS Software Package
*See EMS datasheet for further options
CR2 / CR3 – Controller
SR2 – Smart Receiver
REP – Repeater
88706 3.6V AA Lithium battery
Y119 Wall mount bracket
The Hanwell EMS Software
The Hanwell environmental monitoring software (EMS) can be used with Hanwell Pro and Hanwell IceSpy hardware to provide a secure and flexible tool for comprehensive data collection, analysis and immediate alarm notification.
Validatable software
Specifically for the pharmaceutical sectors, we provide comprehensive IQ and OQ protocols and custom protocols, where required. Trained engineers and distributors are available for smooth validation protocol execution.
EMS assists with national regulatory compliance requirements
GxP Guidelines, HACCP, FDA 21 CFR Part 11, EU GMP Annex 11, and ISO 22000 food standards
Highlighted Features
One software platform for all Hanwell equipment.
Single or multi-user access for small, medium or large monitoring needs.
Collect and display data from multiple environmental applications.
Display quick overview of sites and/or sensor groups specified by individual users.
Access interactive graphs, tables and plan views for detailed data analysis.
System validation to organisation requirements with full supporting IQ & OQ protocols.
View real-time data 24/7.
Immediate system, email and SMS alarm notification to user-defined personnel.
Generate automated reports or access data immediately and easily via the system.
Access critical information on your local PC, via the company intranet or network and via the internet.
View and interact with data and settings from anywhere in the world using commercially available browser based formats.
Learn more about EMS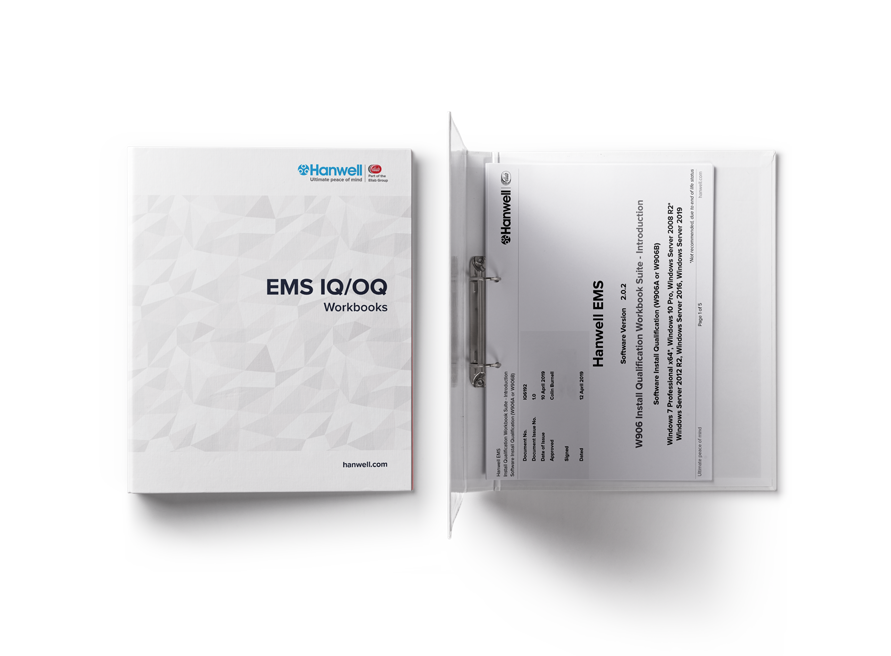 Suitable Applications
The transmitters can be used for various applications within the life science and food & beverage industries.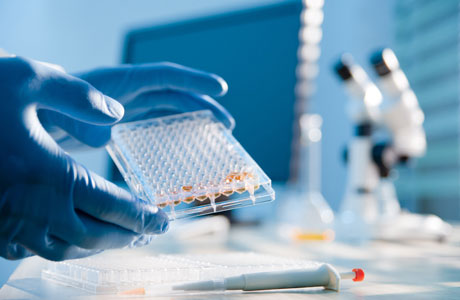 Laboratories
Laboratories in the pharmaceutical and medical industries must be closely monitored in accordance with regulatory procedures, in order to prevent damage to equipment and vital resources. 
Critical parameters include temperature, humidity, pressure, and CO2 levels. 
Learn More
Ellab Applications
Ellab provides a wide range of diverse products and solutions for most applications, all around the world.
See all applications
Suitable Accessories
Ellab offers a wide range of customizable fittings and essential accessories for our products. The items below are for use with this product: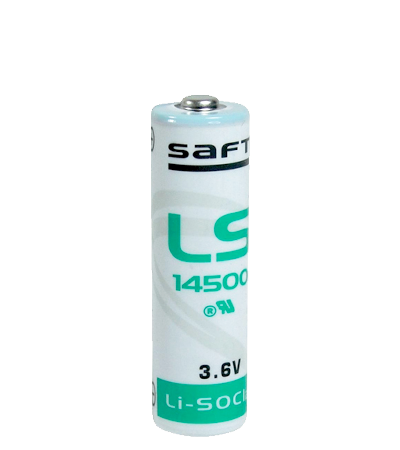 AA 3.6V Lithium Battery
Battery size: AA
Power: 3.6V
Pack Size: Pack of 10 AA Lithium Batteries
Learn more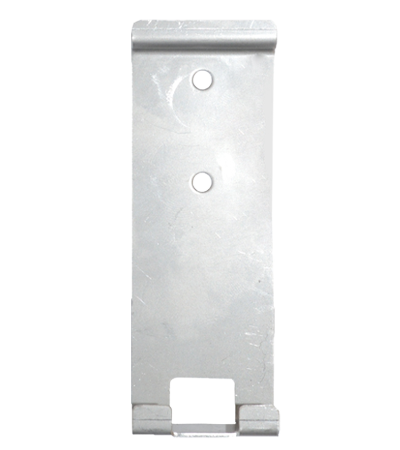 Wall Mounting Bracket
Steel wall bracket for use with Hanwell Pro wireless data loggers.
Screws not included.
Product Information
Dimensions: 8.8(L) x 3 (H) x 1.5 (D) cm
Weight: 22g
Learn more
Ellab Accessories
Ellab offers a wide range of customizable fittings and essential accessories for processes and studies within different industries.
See all Accessories
Downloads and Related Articles