Temperature Mapping Services
Ellab provides a full service turn-key solution by providing equipment, writing protocols, supplying engineers and completing summary report packages.
Get Your Equipment Mapped by Experts
Whether you got reach-in or walk-in controlled temperature units (CTU) or controlled environmental units (CTE), we got the team to accurately map it. Ellab performs Temperature Mapping Service of: Autoclaves, Warehouses, Freezers, Refrigerators, Incubators, Cold Storages and Stability Chambers.
Performing temperature mapping for these units ensures that every point within the defined storage area confidently meet certain acceptance criteria. The temperature mapping is performed over a period of time to ensure that as the systems accurate, the temperature is always within limits and without excursion.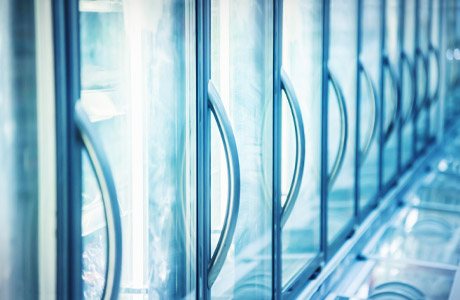 What to look for when Selecting a Temperature Mapping Contractor
It can sometimes be difficult to decide who provides the best type of temperature mapping services for a specific facility. There are a couple of key points that should be considered when selecting a temperature mapping contractor:
Quality of the staff and engineers
Quality of the equipment used to perform temperature mapping
Time spent preparing and conducting measurements
Recognized standing in the industry as manufacturers of temperature mapping equipment
Quality and turnaround of the documentation upon completion
We perform temperature mapping service for:
Autoclaves
Warehouses
Refrigerators
Stability Chambers
Coldstorage
Incubators
Find Your Local Field Service and Consulting Team Now
Ellab's Field Service, Calibration and Consulting Teams stand ready to deploy. Equipped with years of experience and industry-leading measuring gear, there's no task too big or too small for our dedicated teams.