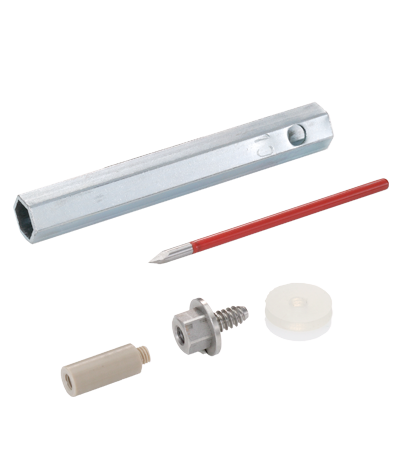 For Wireless Data Loggers
For Wired Thermocouple Systems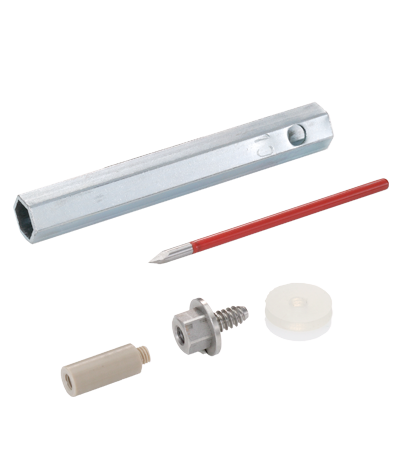 TC25 Cutting Tool and TC26 Spanner
Cutting tool and spanner
These tools are designed to mount the special HUJ packing gland used for filled metal containers and thick plastic containers. The mounting process is rather simple and can be performed in these 3 easy steps:
1. Make a hole in the container with the TC25 perforation tool and a hammer
2. Place the gland in the spanner and screw it into the hole
3. Screw until it is tight – avoid tightening too hard as this can damage the thread
Use a distance piece to adjust according to the cold spot if necessary.
Mainly used in the food industry where cans are processed.
Main Advantages:
✔ Simple and easy to use
✔ The combination of threads and silicone o-rings prevent leakage
✔ Reproduceable results
Downloads and Related Articles
Easily identify the products suitable for your application with the Ellab Product Finder
Product Finder