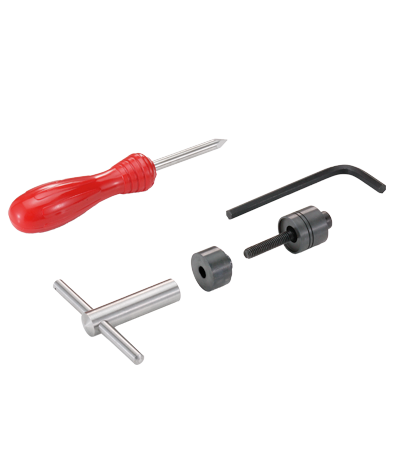 For Wireless Data Loggers
For Wired Thermocouple Systems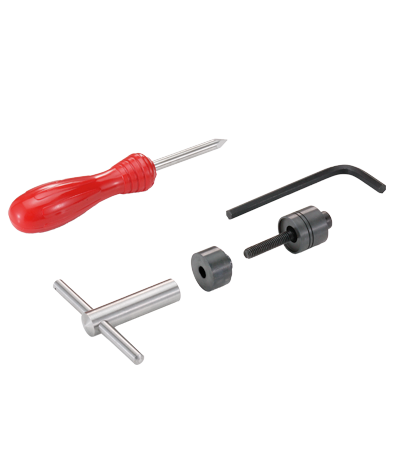 TC40S Pre-Perforater
Perforation Tool
This tool is designed for perforation and embossing alu- and plastic containers. The tool is used in 4 easy steps, making it easy to create holes for 9 mm packing glands.
1. Mark the container where the packing gland needs to be mounted
2. Punch a tiny hole
3. Introduce the allen screw fixture and mount it from both sides
4. Turn the grip until a clean hole is created
Mainly used in the food industry where cans are processed.
Main Advantages:
✔ Simple and easy to use
✔ Ensures clean-cut holes
✔ Allows containers to be placed in the filling and sealing machine with the
packing glands mounted
Downloads and Related Articles
Easily identify the products suitable for your application with the Ellab Product Finder