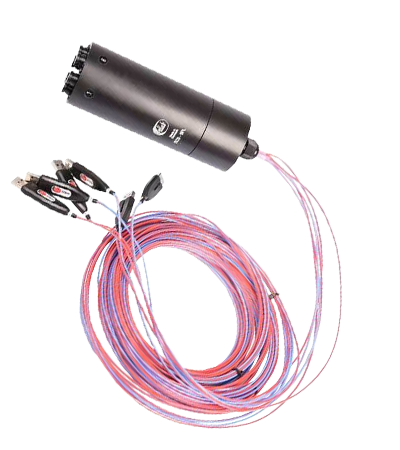 For Wired Thermocouple System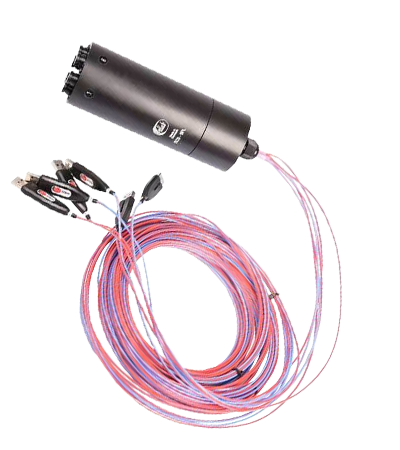 Slipring Contacts
For Thermocouples
A slipring contact is available for measuring inside rotating autoclaves, which allow for real time data of temperature, pressure and deflection measurements during processing.
The slipring contact consists of a rotating and stationary module. The rotating module is equipped with probe sockets and a locking-screw, whereas the stationary module is equipped with extension cables and a nylon bar that prevents rotation. Temperature probes are positioned in the probe sockets on the rotating module and led through the drive shaft via an autoclave packing gland. The temperature extension cables are then connected to the probe input sockets of the E-Val Pro thermocouple system.
Ideal for rotating retorts used in the food industry to improve on heat penetration.
Main Advantages:
✔ Ideal solution for operating rotating autoclaves
✔ Allows temperature sensors to be fed into a chamber
while avoiding mechanical stress
✔ Available for various sensors and connectors (sample required)
Downloads and Related Articles
Easily identify the products suitable for your application with the Ellab Product Finder