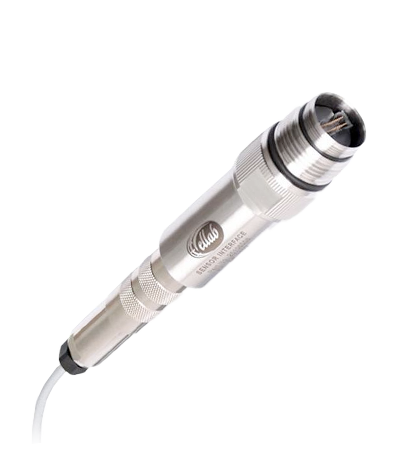 Can be equipped with
pressure sensor
Can be equipped with
CO2 sensor
Can be equipped with
relative humidity sensor
Can be equipped with conductivity sensor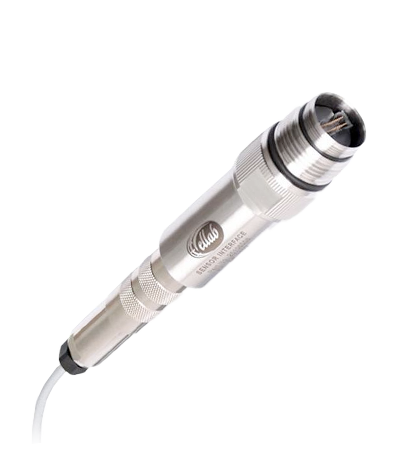 E-Val™ Pro Sensor Interface
Sensor Interface for Additional Measuring Parameters
To reach the required pressure accuracy described by the EN 285 norm, the E-Val Pro sensor interface can, among other things, be equipped with Ellab's specially designed 0-4 Bar sensor. Thereby providing the required accuracy of +/- 10 mBar.
In addition to pressure measurements, the E-Val Pro Sensor Interface is the ideal solution for expanding the number of measurable parameters available for wired thermocouple systems. TrackSense Pro Data Logger sensors can be mounted on the interface, allowing it to measure Temperature, Vacuum, Relative Humidity (EtO), Conductivity and CO2, all while being connected to the E-Val Pro.
With the ValSuite software and the Sensor Interface, the calculated parameters can be displayed on a PC and directly on the E-Val Pro display.
Using multiple sensors in conjunction with the Sensor Interface (i.e. Double, Quad or Combi sensors) is also a possibility as long as the sensor array channel(s) next to the interface are free.
Defined by connected sensor type
Operating Temperature (ambient):
Vacuum, CO2 and Relative Humidity (EtO) Sensor Requirements:
Connection via 4-Channel Sensor Array
Temperature, Pressure, Relative Humidity, Relative Humidity (EtO/Stability)
and Conductivity Sensor Requirements:
Connection via 4 or 12-Channel Sensor Array
1/2″ or 3/4″ thread adaptors
Stored in interface until the sensor is changed
E-Val Pro Main Firmware Requirements:
Array Firmware Requirements:
The ValSuite® Software
ValSuite is the industry leading validation and calibration software, which is highly attributed to the countless reporting options, impenetrable data integrity, user-calibration options and data analysis features.
The software is used to run all Ellab hardware and can combine various measuring systems to the same study. In addition to its wide range of features, ValSuite is also FDA 21 CFR Part 11 compliant and designed in accordance with GAMP guidelines.
Features and Benefits:
✓ FDA 21 CFR Part 11 compliant
✓ ​Safe and reliable
✓ Windows security option
✓ Compatible with Windows 10
✓ Available in several languages
✓ Suitable for all sorts of applications
✓ Multiple reporting options
And much more…
Highlighted Features
One software platform for all Ellab equipment
Combine TrackSense data loggers and the E-Val Pro wired thermocouple system in the same session
Automatic PDF report generation with clear pass/fail indication
Can run from a stand-alone PC or networked
Learn more about our software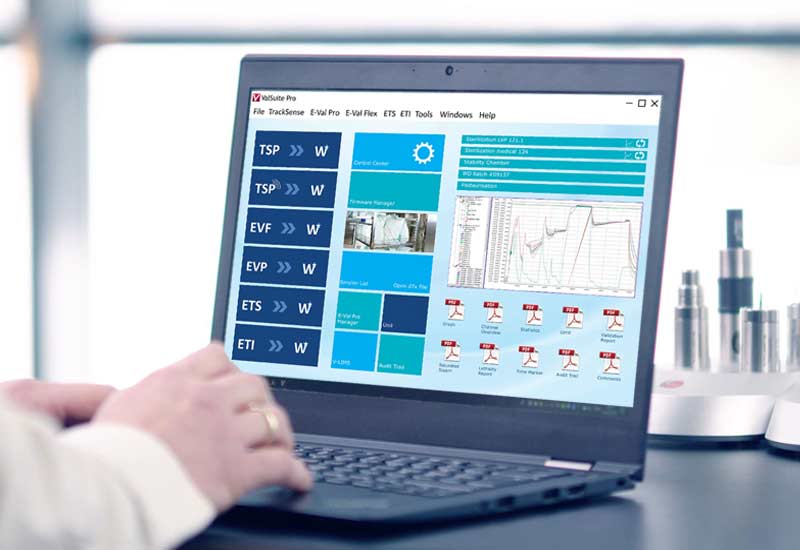 Downloads and Related Articles