Ellab Acquires CTS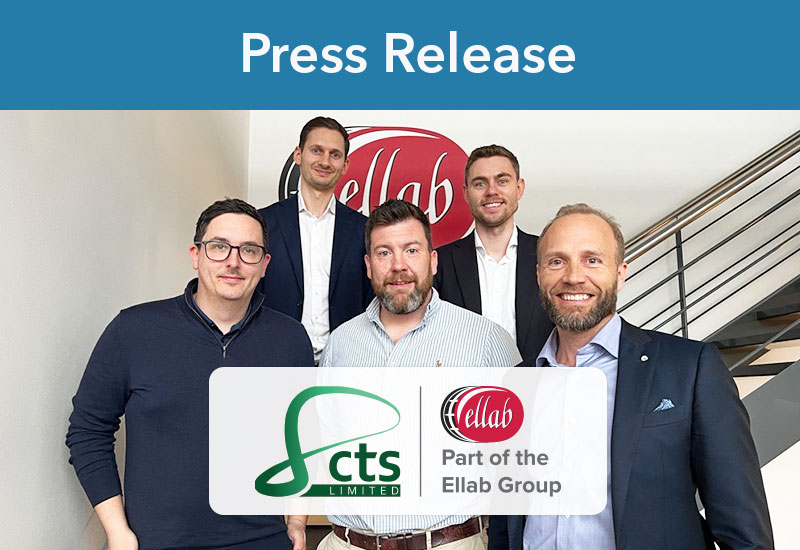 Ellab is expanding in the UK with the acquisition of CTS
Today, Ellab announces the merger and acquisition of Complete Technical Solutions (CQV) Ltd., ("CTS") a high-quality validation service company based in the North West, UK.
Founded in 2018, CTS is a full turnkey solution for Commissioning, Qualification and Validation (CQV), primarily within the biotech and pharma industry. Since inception, CTS has built a loyal and valued customer base with partners across the UK.
The acquisition of CTS represents the continued execution of Ellab's corporate strategy of expanding its field services towards becoming a full solution provider in key markets within the biotech and pharma industry. Ellab has rapidly grown both organically and inorganically in the UK since making the successful strategic choice of expanding into validation services in 2020.
With the addition of CTS, Ellab UK will grow to 70 employees. Including the CTS team, Ellab's global field service organization is now counting 370 employees and the total headcount for the Ellab Group is approximately 800.
Combining CTS' vast experience within CQV services with Ellab's leading equipment and software, Ellab UK will continue to rapidly grow its customer relationships and infrastructure.
"We are thrilled to welcome CTS' outstanding team and expertise into the Ellab family. Adding their wide variety of skill sets and services into our total offering will continue to broaden the services Ellab can offer, providing more benefit to our customers and our internal Field Service teams. We look forward to cementing our position as a valued strategic partner in the life sciences market with this key addition to the UK & Irish region." – Patrick McKimm, Managing Director, Ellab UK & Ireland
The owner of CTS, Matthew Paul Ryan, will continue within the management team in Ellab UK.
This is Ellab's third acquisition in the UK and the 14th globally under EQT's ownership. Working with EQT has allowed Ellab to continually welcome more great teams to join the Ellab family and grow to address customers' needs across the globe.
About Ellab
Ellab provides world-leading validation, monitoring and calibration solutions and services, as well as GMP consulting, to life science companies across the globe – allowing us to build confidence in consumer safety, together.
In September 2019, Ellab was acquired by the EQT Mid-Market Europe Fund ("EQT").