Ellab Acquires CalX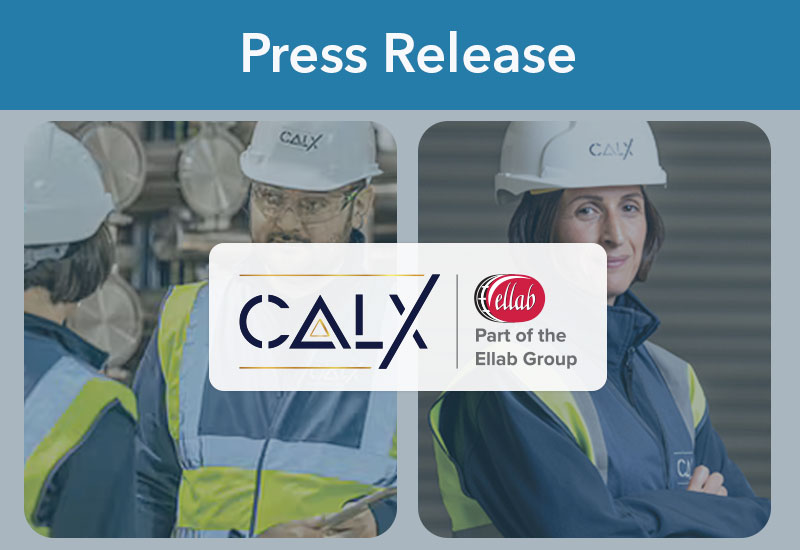 Ellab Continues its Expansions in Ireland with the Acquisition of CalX
Today, Ellab announces the acquisition of CalX Instrumentation Services Limited ("CalX"), an Irish field calibration company with 45 employees based in Kells, north of Dublin.
CalX is a fast-growing service company established in 2019, as the result of a merger between two successful calibration companies and is now a leading Irish provider of field calibration and complete calibration management. CalX provides its services to some of the biggest pharmaceutical, medical device, food and dairy companies in the world.
The acquisition of CalX is another important step in the execution of Ellab's corporate strategy of expanding its field services in key markets. Ellab is actively consolidating its position within field services in Ireland, as it is a key priority to build out field services to existing and potential customers by offering both CQV (Commissioning, Qualification and Validation) and field calibrations.
In line with this strategy, with the addition of CalX, Ellab Ireland will expand from 40 to 85 employees in total. With the acquisition of CalX, Ellab's global field service team is 270 employees and the total headcount for the Ellab Group is 660.
Combined, CalX and Ellab can offer a full portfolio of validation, calibration and monitoring solutions, including equipment, on-site validation services and field calibrations to customers across Ireland. With CalX's strong experience and reputation and Ellab's equipment and brand, Ellab Ireland will continue to grow its customer relationships and infrastructure.
The owners of CalX, Kevin Davis, Claire McMahon and Willie McMahon, will continue within the new organization of Ellab Ireland.
This is Ellab's 4th acquisition in Ireland and the 11th globally under EQT's ownership. Working with EQT has allowed Ellab to continually welcome more great teams to join the Ellab family and grow to address customers' needs across the globe.
About Ellab
Ellab provides world-leading validation, monitoring and calibration solutions and services, as well as GMP consulting, to life science and food manufacturing companies across the globe – allowing us to build confidence in consumer safety, together.
In September 2019, Ellab was acquired by the EQT Mid Market Europe Fund ("EQT").