Ellab Acquires PharmaSys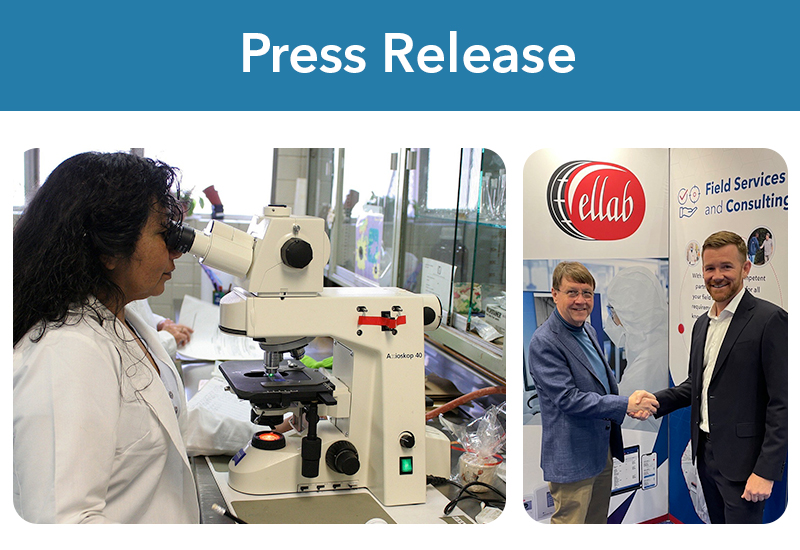 Ellab is Expanding in the US with the Acquisition of PharmaSys
Today, Ellab announces the acquisition of PharmaSys, Inc. ("PharmaSys"), a leading American validation service and consulting company with 17 employees based in Raleigh, North Carolina.
Established in 1998, PharmaSys is a local market leader within commissioning, qualification, and validation (CQV) services and other compliance solutions for the biopharma and medical device industries.
The acquisition of PharmaSys is a major step in the execution of Ellab's corporate strategy of expanding its field services in key markets within the biopharma industry. Ellab has grown rapidly organically in the US since taking the successful strategic choice of expanding into validation services in late 2016.
With the addition of PharmaSys, Ellab US will expand to approximately 210 employees. Including the PharmaSys team, Ellab's global field service organization is now counting approximately 370 employees and the total headcount for the Ellab Group is approximately 770.
In addition to the combined field services and consulting services, PharmaSys and Ellab can offer a strong value proposition of validation, calibration, and monitoring solutions, across the entire US. With PharmaSys' strong experience in CQV and Ellab's leading equipment and software, as well as strong brand, Ellab US will continue to rapidly grow its customer relationships and infrastructure.
"The entire Ellab team is very excited to welcome PharmaSys to the Ellab family. We both share a strong employee culture along with a customer centric mindset, which makes for a perfect fit towards a bright future together." – Tim Paymaster, President and Chief Commercial Officer, Ellab, Inc.
The owners of PharmaSys, Nancy K. Lankford and Charles L. Lankford, will stay with PharmaSys in the transition period and support integration before retiring this summer.
"We're happy and proud to be joining the Ellab family. Our company cultures are very similar, and together we'll be able to better serve our customers and provide more opportunities for our employees." – Charles L. Lankford, Co-Founder and CEO, PharmaSys, Inc.
This is Ellab's third acquisition in the US and the 15th globally under EQT's ownership. Working with EQT has allowed Ellab to continually welcome more great teams to join the Ellab family and grow to address customers' needs across the globe.
About Ellab
Ellab provides world-leading validation, monitoring and calibration solutions and services, as well as GMP consulting, to life science companies across the globe – allowing us to build confidence in consumer safety, together.
In September 2019, Ellab was acquired by the EQT Mid-Market Europe Fund ("EQT").