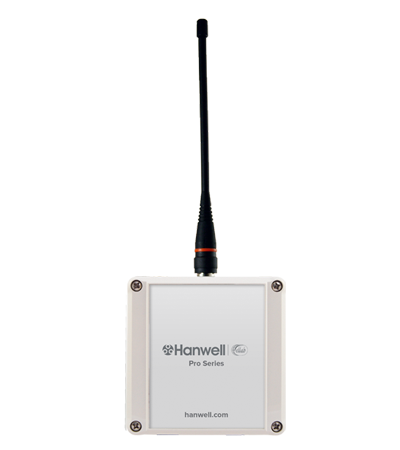 Wireless technology up to 3km*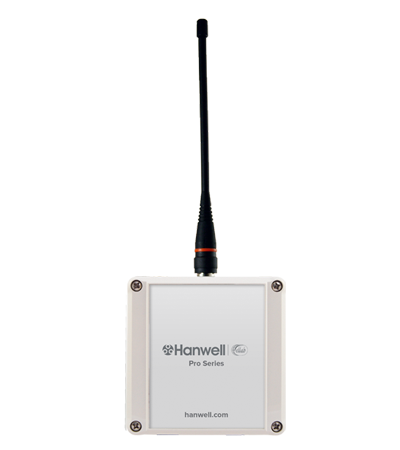 Hanwell Pro Repeater
Repeats another 3km (over open ground)
The repeater is a Hanwell Pro radio telemetry data logger, designed for use with the Radiolog environmental monitoring system. The units are in IP65- rated cases, suitable for use in tough environments and are powered by an external 12 DC supply. The repeater is used for transparently forwarding radio data between Hanwell Pro's range of radio sensors and receivers. Applications for the repeater include extending data logger range, frequency shifting, reception/transmission to and from shielded areas and repeaters with internal receivers and external data loggers can be used to make jumps between buildings.
The repeater can be supplied with either an internal or external receiver and transmitter set at a user requested frequency.
Frequency options:                                    Receiver/Data logger options:
● 434.075MHz fixed frequency                  ● Internal receiver
● 433.920MHz fixed frequency                  ● External receiver
● 457.600MHz fixed frequency                  ● Internal data logger
● Synth frequencies in 25kHz steps           ● External data logger
Any combination of these is permissible, giving greater flexibility for different applications.
No more than 4 repeaters should be used within range of each other. More than 4 repeaters can be used in a large system, provided they are not in range of one another.
The repeater has been designed to comply with the RoHS and WEEE EU directives, and carries the CE mark.
Key Features and Benefits
*Extended range by 3km over open ground
Can be used in conjunction with internal receivers and external data loggers to make jumps between buildings
Superior performance hardware
Complies with RoHS, EU directives and WEEE
Carries CE Marking
Instrumentation Specification
Dimension (Excl. ancillaries):
12v plug top power supply
Instrument operating temperature range:
-20°C to +60°C (non-condensing RH
environment)
Instrument operating
humidity range:
0% to 95% (non-condensing RH
environment)
Radio transceiver functions
A range of frequencies are available between 433-458 MHz. Country specific regulations apply
Rechargeable battery for use only during mains failure (12 hours maximum back up)
Reaction time at receiver unit:
The Hanwell EMS Software
The Hanwell environmental monitoring software (EMS) can be used with Hanwell Pro and Hanwell IceSpy hardware to provide a secure and flexible tool for comprehensive data collection, analysis and immediate alarm notification.
Validatable software
Specifically for the pharmaceutical sectors, we provide comprehensive IQ and OQ protocols and custom protocols, where required. Trained engineers and distributors are available for smooth validation protocol execution.
EMS assists with national regulatory compliance requirements
GxP Guidelines, HACCP, FDA 21 CFR Part 11, EU GMP Annex 11, and ISO 22000 food standards
Highlighted Features
One software platform for all Hanwell equipment.
Single or multi-user access for small, medium or large monitoring needs.
Collect and display data from multiple environmental applications.
Display quick overview of sites and/or sensor groups specified by individual users.
Access interactive graphs, tables and plan views for detailed data analysis.
System validation to organisation requirements with full supporting IQ & OQ protocols.
View real-time data 24/7.
Immediate system, email and SMS alarm notification to user-defined personnel.
Generate automated reports or access data immediately and easily via the system.
Access critical information on your local PC, via the company intranet or network and via the internet.
View and interact with data and settings from anywhere in the world using commercially available browser based formats.
Learn more about EMS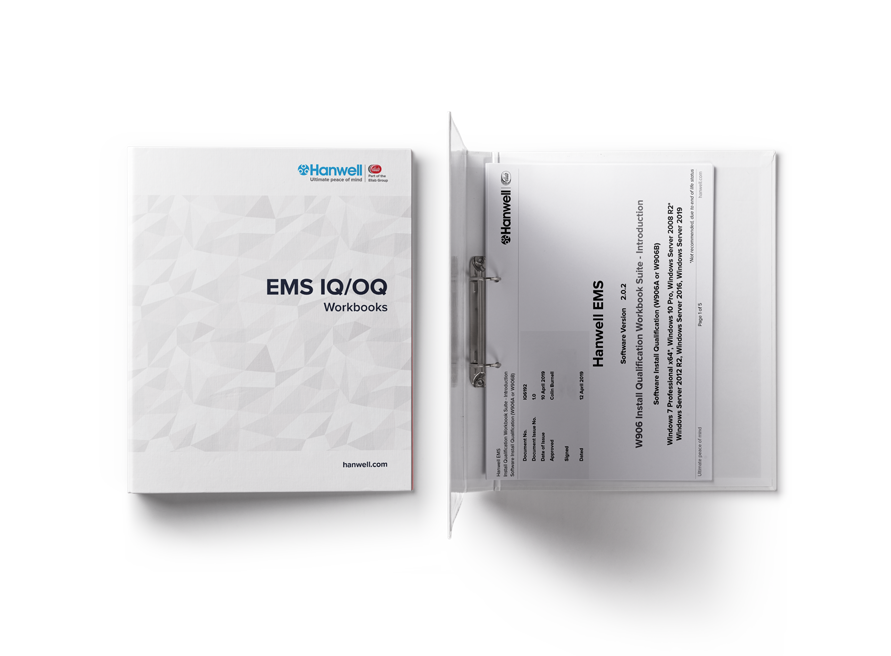 Suitable Applications
The data loggers can be used for various applications within the life science and food & beverage industries.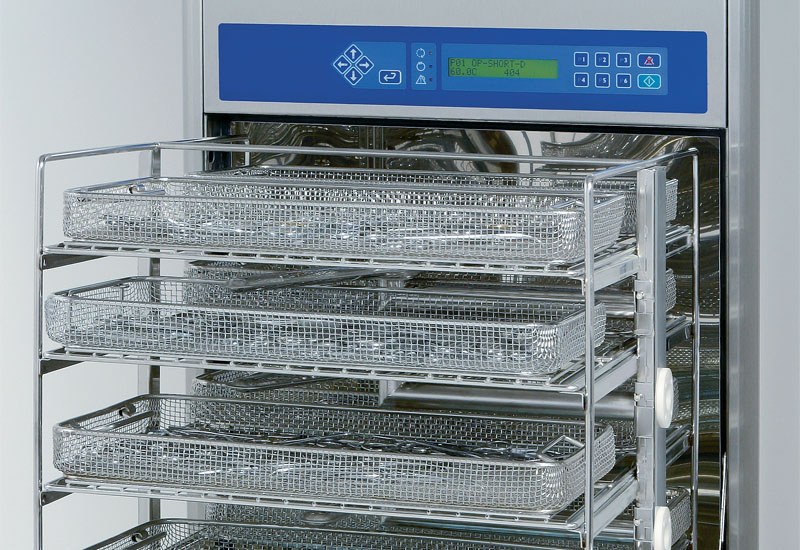 Washer Disinfector
Washer/disinfectors are used in medical, as well as pharmaceutical applications, to either prepare goods for future autoclaving.
For example surgery instruments to remove residues such as blood and protein or to disinfect (semi sterilize) goods for later use.
Learn more
Ellab Applications
Ellab provides a wide range of diverse products and solutions for most applications, all around the world.
See all applications
Suitable Accessories
Ellab offers a wide range of customizable fittings and essential accessories for processes and studies within different industries. By using one of our unique fittings, loggers can be applied to hard-to-reach areas, cold spots and other critical measuring points.
When used with our High Range Conductivity and Temperature Sensor, the following application(s) are covered:
Ellab Accessories
Ellab offers a wide range of customizable fittings and essential accessories for processes and studies within different industries.
See all Accessories
Downloads and Related Articles