Hanwell IceSpy Temperature Wireless Transmitters
- A vast range of measurement options for multiple applications
The Hanwell IceSpy series of temperature sensors are flexible and reliable units designed for wireless temperature monitoring for a multitude of applications across multiple applications.
Temperature ranges from -200 to +350 °C (with external probes)
Click on the individual products below for more information.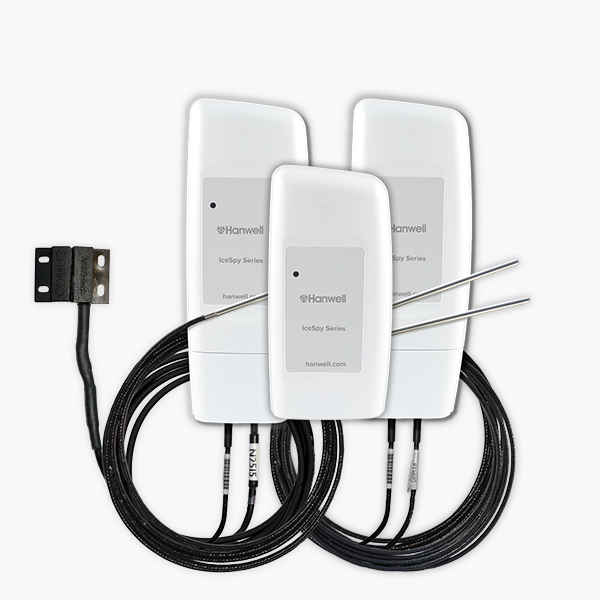 Wireless temperature sensors for a Hanwell IceSpy Wireless system. Operating temperature ranges from -30 to +50 °C (greater with external probe)
The range of Ellab wireless temperature transmitters are well established as the most flexible units on the market today. Using the Hanwell IceSpy Network Receiver, data can easily be transferred from the transmitters wirelessly for immediate and real-time data collection. Each Hanwell IceSpy transmitter units have a radio range that can reach up to 300 meters over open ground. For added data security each transmitter has on-board logging capability for 5 days, data is downloaded via RFID.
Learn about our applications, here.
Features and benefits
Superior performance hardware with high accuracy sensors
Vast range of units and sensors provide users with multiple temperature related applications
Waterproof to IP65
Easily accessible battery for user replacement, when required
Battery life 2 years plus
Low power radio for long distance transmission
Assists with national regulatory compliance
Provides users with the tools to maintain a stable environment
Easily calibratable hardware ensures accurate and reliable data for years