The Ultimate Wired Thermocouple System
- Compact, precise and extremely efficient
The E-Val™ Pro thermocouple system is packed with features that make validating processes with cables a whole lot easier. The FDA and GAMP compliant module is the ideal solution for traditional thermal validation methods.
E-Val™ Pro - Thermocouple System
The E-Val™ Pro thermocouple system for thermal validation is immensely easy to handle within controlled environments due to its compact size and light weight. The thermocouple system complies with FDA regulations as well and GAMP guidelines and is designed to be the ideal solution for any thermal validation process.
The secure and password protected module can handle up to 40 thermocouples and the large internal memory is capable of holding up to 10 studies at a time. The wired thermocouple system has a built-in 8-hour battery and can be used as a stand-alone unit or be connected to a PC via LAN/USB.
The E-Val Pro is equipped with interchangeable sensor arrays, which can easily be removed for service and calibration. With 4 and 12-channel arrays available, the E-Val Pro can handle all thermocouple types as well as analog and digital inputs.
Get equipment
Get your own Ellab equipment to validate, qualify and monitor your processes.
Rent Equipment
Rent Ellab equipment for projects of any size and try our solutions before you commit.
Field Service and Consulting
Get on-site validation, qualification and calibration services as well as expert GMP consulting.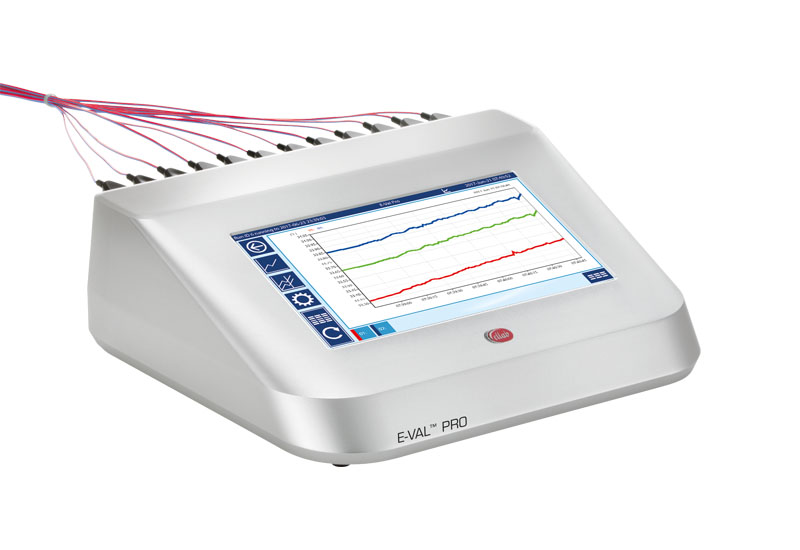 A Modern Data Acquisition Module
Thermocouple system with graphical display
Due to its 8'' display and user-friendly interface with touch function, the thermocouple system is very intuitive and easy to operate. The thermocouples are equipped with USB connectors, resulting in a safe, fast and easy plug-and-play setup. The graphical display increases efficiency as the measured results are easy to read and analyze on the spot. The easy expandability with various parameter and sensor options, makes the E-Val Pro thermocouple system a complete validation solution for any facility with a wide variety of applications.
High accuracy thermocouples with cold junction compensation
All Ellab type T thermocouples have a built-in cold junction compensation in the USB connector. A Pt1000 element in each individual thermocouple, ensures a high accuracy leading to a more stable and accurate validation process.
Key Features and Benefits
Light and compact module
Individual cold junction compensation
Easy to handle and transfer from study to study
Up to 40 sensors per module
USB connectors
Graphical Interface and touch display
Password protected module
Clean room suitable due to no fan
Stand-alone function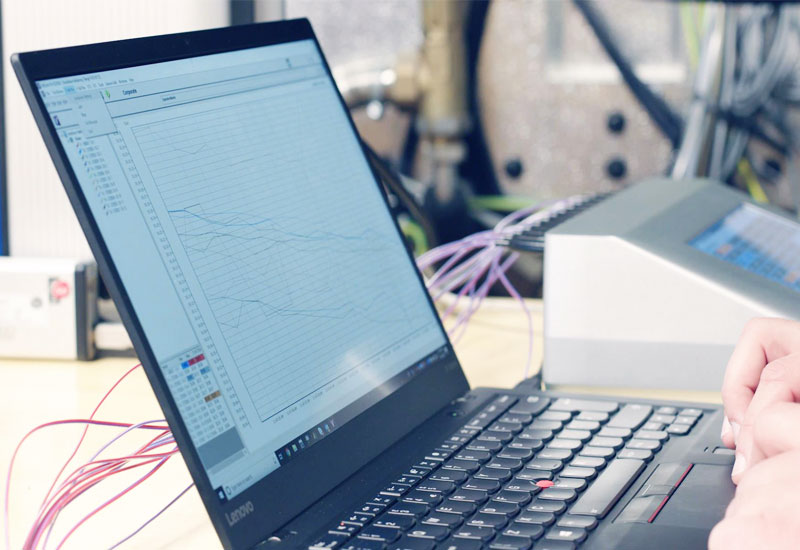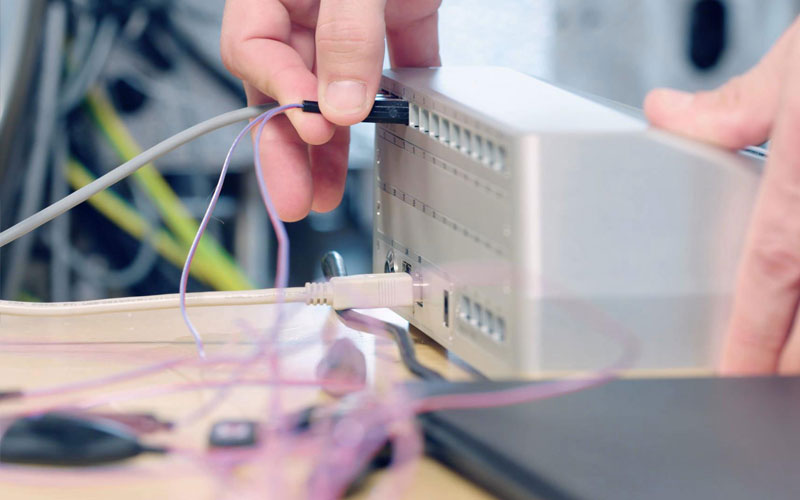 Interchangeable Sensors
Interchangeable sensor arrays are supplied and each can accommodate up to 12 thermocouple or analog/digital inputs. Thermocouples can be organized into groups for real time statistical analysis.
The traceable and interchangeable thermocouples comprise of a smart USB connector that is molded and sealed. Built-in cold junction compensation is integrated into each USB connector. Each connector maintains the calibration offsets reducing the pre and post calibration time and efforts.
View Thermocouples

Other Measuring Parameters for E-Val™ Pro
Unlike most classical thermocouple systems, the E-Val™ Pro has the option of measuring several different parameters other than just temperature. To do this, Ellab designed a Sensor Interface which can be fitted with any sensor, thereby covering all available measuring parameters. These sensors are the same ones used in combination with the TrackSense® Pro series of data loggers.
Measuring Parameters:
Temperature
Pressure
Vacuum
Relative Humidity
Conductivity
CO2
View Sensor Interface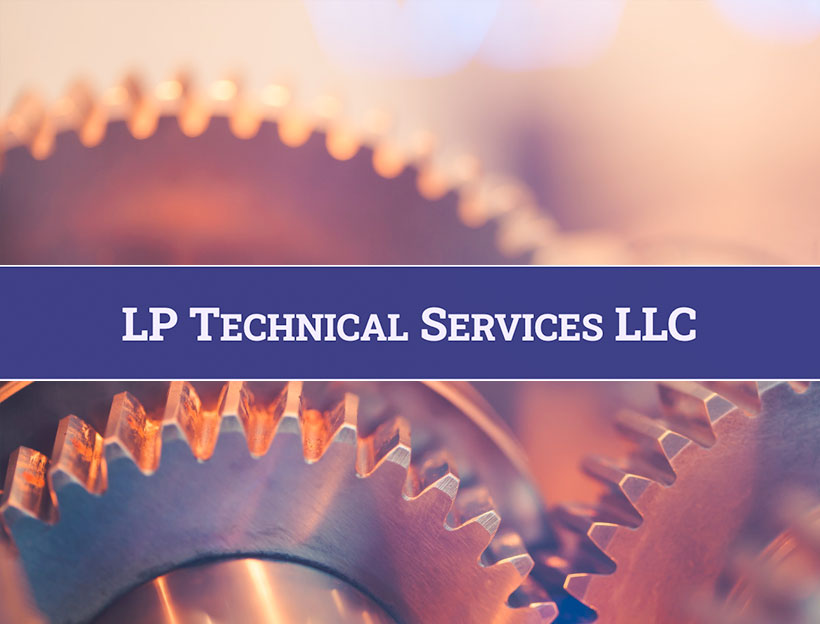 E-Val Pro Equipment
"Ellab Validation Solutions! One of the finest, customer oriented team I have worked with, and the E-Val Pro equipment is stellar in the business! Harry Glendinning is an awesome Manager, making it happen! Working with them will move your projects to fruition."
Laurie Predom, Senior Validation Engineer,
LP Technical Services LLC, USA
Download our E-Val™ Pro Brochure
Read more about E-Val Pro today.
Download Now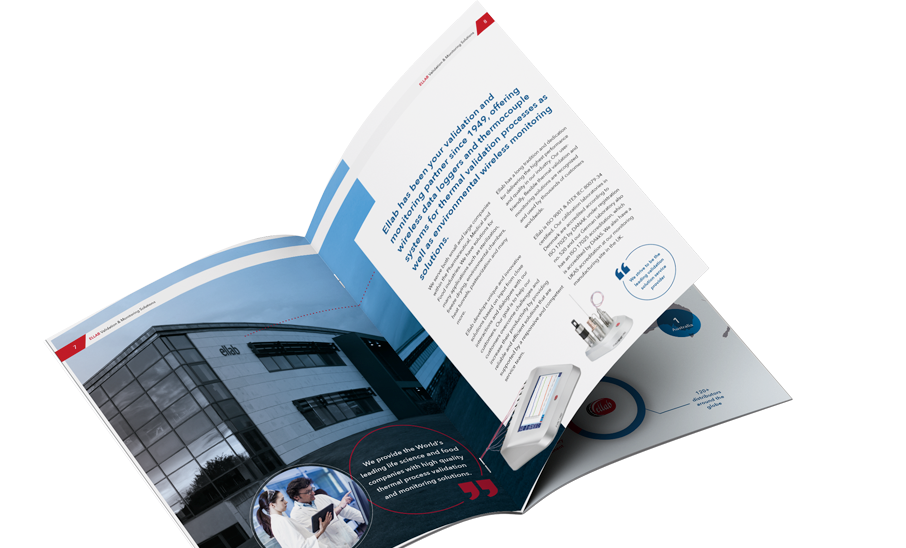 Easily identify the products suitable for your application with the Ellab Product Finder
Product Finder