Ellab Acquires Autocal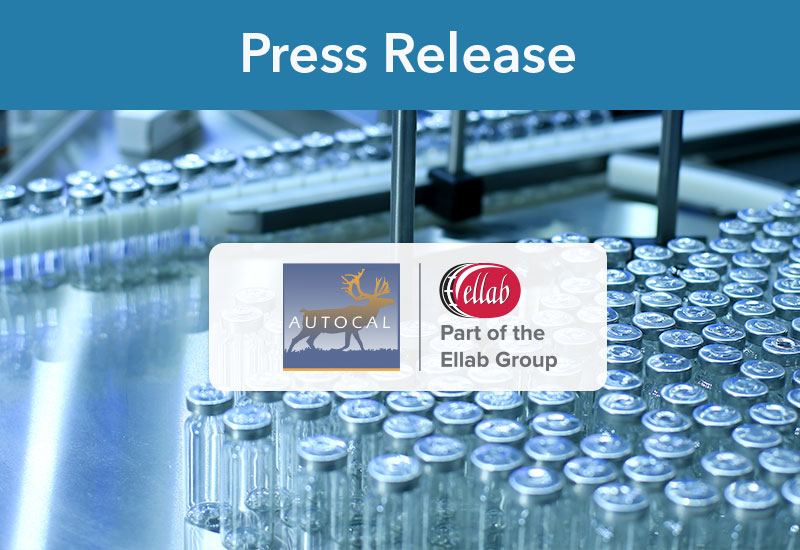 Ellab Expands Validation Services in Ireland with the Acquisition of Autocal
Today, Ellab announces the acquisition of the activities of Autocal Ireland Ltd ("Autocal"), an Irish validation services provider with 10 employees in Dublin. This is Ellab's third acquisition in Ireland and eighth globally since EQT joined in September 2019.
Autocal is a high quality validation service provider to the pharmaceutical and healthcare industries and is regarded as a premier source of validation experts for projects of all sizes, specialising in all areas of thermal validation and project management. The company has proven over the past 27 years to provide high quality services to its client base in Ireland.
The acquisition of Autocal fits with Ellab's corporate strategy of expanding its field services in key markets. In line with this strategy, Autocal will be merged with Ellab Ireland, expanding the field services team in Ireland to 31 engineers and 37 staff for Ellab Ireland and approximately 580 staff for the Ellab Group. The addition of the Autocal team to the Ellab family is expected to further serve and expand the customer base throughout Ireland.
The entire Ellab Group will benefit from Autocal's vast experience and client relationships, while Autocal will be strengthened and become part of a larger organisation. This will allow Autocal to access Ellab's equipment base and software while leveraging the Ellab brand, customer relationships and infrastructure.
Autocal Co-Owner and Director Paul O'Hare will continue as Director of Field Operations.
About Ellab
Ellab provides world-leading validation, monitoring and calibration solutions and services, as well as GMP consulting, to life science and food manufacturing companies across the globe – allowing us to build confidence in consumer safety, together. In September 2019, Ellab was acquired by the EQT Mid Market Europe Fund ("EQT").