Ellab Acquires Clover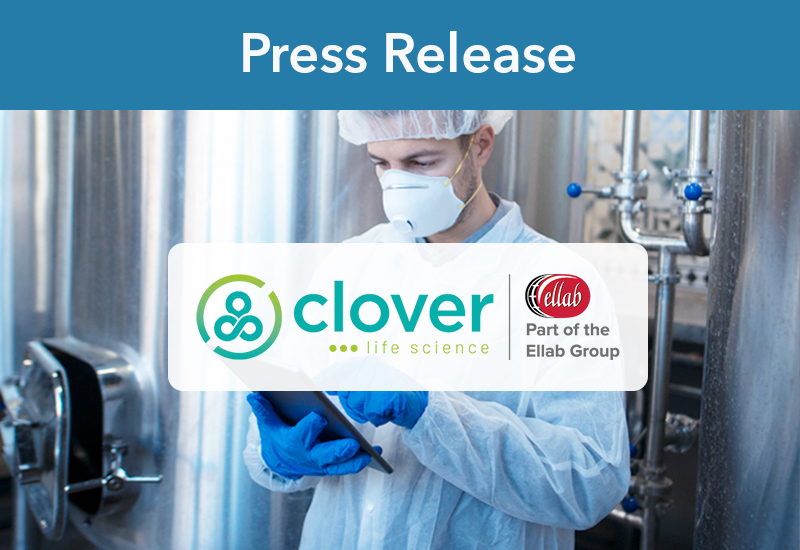 Ellab Expands Validation Services & Consulting in Italy with the Acquisition of the Activities of Clover Life Science
Today, Ellab announces the acquisition of the activities of Clover Life Science S.R.L. ("Clover"), an Italian qualification, validation and consulting service company with 15 employees.
Clover is a newly formed company that supports companies in the biotech, pharmaceutical, medical devices, food manufacturing and cosmetics sectors in the processes of validation and qualification of manufacturing facilities, manufacturing equipment and work environments.
Through its former ownership, the company has a proven track-record of delivering high quality services to its blue-chip customer base in the Italian market.
The acquisition of Clover fits with Ellab's corporate strategy of expanding its field services in key markets. In line with this strategy, Clover will be merged with Ellab Italy and is expected to continue to serve and grow the customer base in this region through its strong local platform and direct market presence.
The Ellab Group will benefit from Clover's strong experience and customer relationships while strengthening Clover to become part of a larger organization. This further enables Clover to access Ellab's equipment base while leveraging the Ellab brand, customer relationships and infrastructure.
The Owner and Director of Clover Life Science S.R.L., Gabriele Sardini, will continue as the manager of the expanded field service team in Ellab Italy.
About Ellab
Ellab provides world-leading validation, monitoring and calibration solutions and services, as well as GMP consulting, to life science and food manufacturing companies across the globe – allowing us to build confidence in consumer safety, together. In September 2019, Ellab was acquired by the EQT Mid Market Europe Fund ("EQT").