Ellab Acquires Causa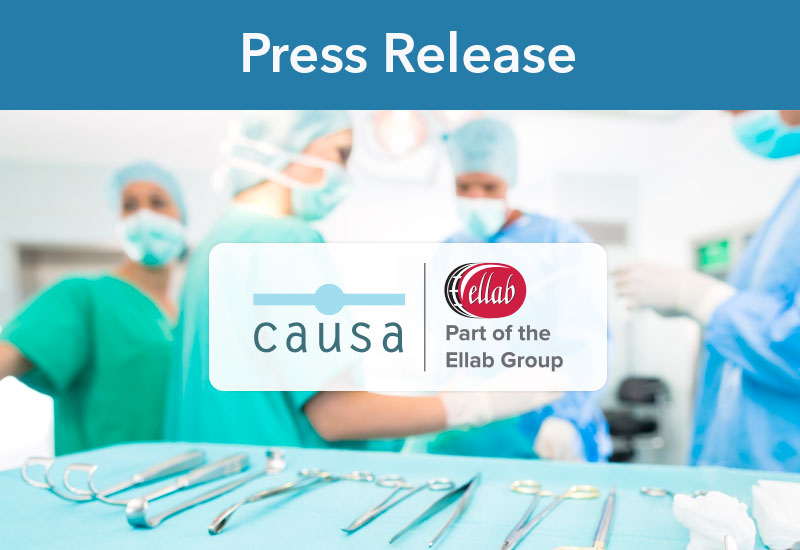 Ellab Expands in The Netherlands with the Acquisition of Causa
Ellab Expands in The Netherlands with the Acquisition of Causa
Today, Ellab announces the acquisition of Causa B.V. ("Causa"), a Dutch validation service company with 9 employees based in Arnhem. This is Ellab's 2nd acquisition in the Netherlands and the 10th globally since EQT joined in September 2019.
Causa is one of the leading Dutch providers of qualification and validation services, specializing in qualification of disinfection and sterilization equipment in the healthcare, pharma and food industries. The company also has activities in Belgium.
The acquisition of Causa fits with Ellab's corporate strategy of expanding its field services in key markets. Ellab is interested in consolidating its position within field services in the Netherlands, as it is a key priority to build out field services to existing and potential customers in the Benelux region. In line with this strategy, Causa will be merged with Ellab Benelux BV, which will expand the field service & consulting team in the Netherlands to 12 engineers and approximately 230 for the entire global field service & consulting team. The total headcount is now 600 for the Ellab Group.
Ellab will benefit from Causa's strong experience and customer relationships especially within the healthcare industry, while it will strengthen Causa to become part of a larger organization. This further enables Causa to access Ellab's equipment base and software while leveraging the Ellab brand, customer relationships and infrastructure.
The owner of Causa, Jan Jacob Patijn, will continue within the Ellab Benelux organization as senior consultant.
About Ellab
Ellab provides world-leading validation, monitoring and calibration solutions and services, as well as GMP consulting, to life science and food manufacturing companies across the globe – allowing us to build confidence in consumer safety, together. In September 2019, Ellab was acquired by the EQT Mid Market Europe Fund ("EQT").