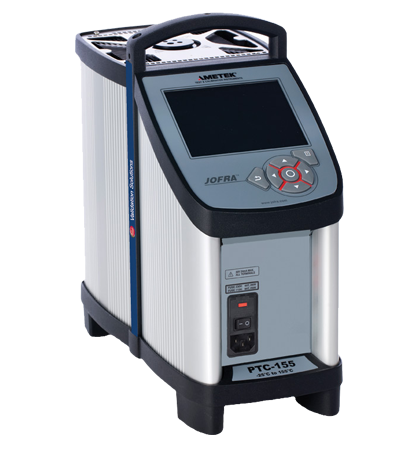 Temperature Range of
-25 to +155 °C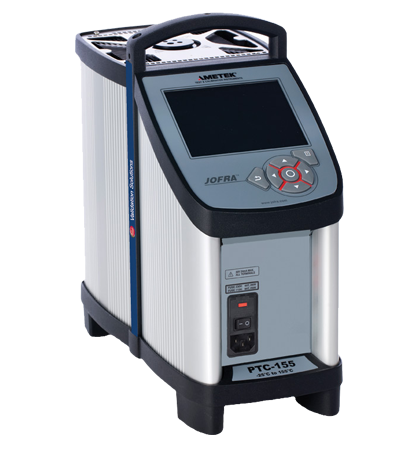 PTC-155A Dry Block Calibrator
For Temperature Calibrations
The PTC-155 Dry Block Calibrator consists of a main cabinet with easy access to all controls, connection options, power inlet, etc.
The calibrator is equipped with a solid handle for convenient and safe handling – a protective carrying case for transportation is also an option. The several different inserts are designed to go deep into the temperature calibrator in order to ensure stable readings for the various sensors and probes.
The high stability throughout the entire calibration zone is achieved by using an advanced and intuitive menu-driven controller with active dual-zone heating technology, in which each heating zone is individually controlled to compensate for possible heat loss.
Key Features and Benefits
Temperature range: -25 to +155 °C
Stability: ± 0.01 °C
Unique active dual-zone regulation ensures perfect temperature homogeneity in the calibration zone
VGA display for an easy overview of the calibration status
Light weight and mobile
0 to +40°C / 0 – 90% RH, non-condensing
Heating Time (min. to max.):
Cooling Time (max. to min.):
Downloads and Related Articles
Easily identify the products suitable for your application with the Ellab Product Finder
Product Finder