Unlocking Innovation: LyoPro Receives Patent as a Leading Lyophilization Validation Solution!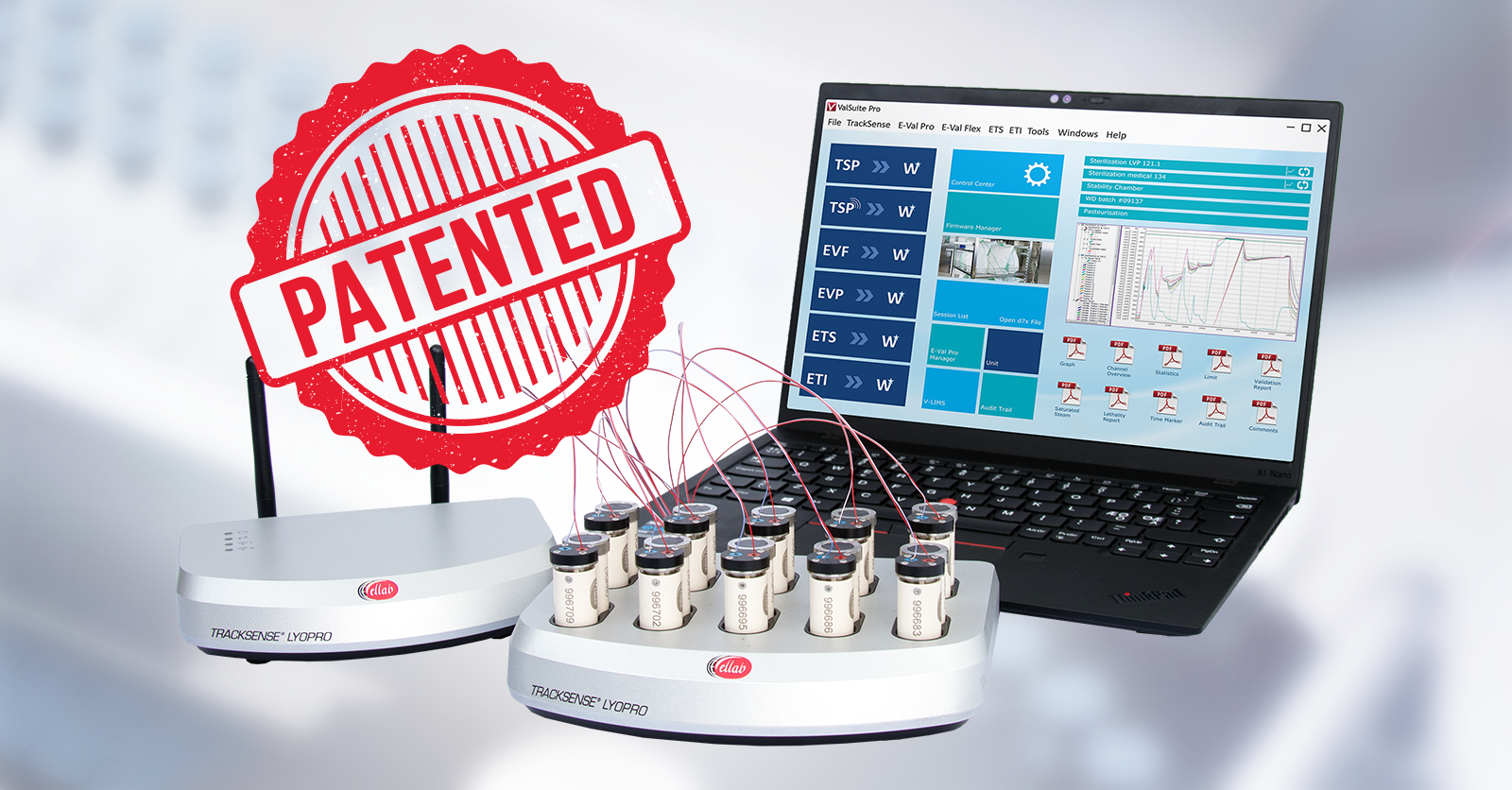 LyoPro, our solution for freeze-dryer validation, has been granted official patents.
Losing a product batch due to variations in freeze-drying can be costly in terms of wasted time and money. Our goal is to provide solutions that ensure smooth operations and compliance, allowing you to focus on delivering life-changing treatments.
With this in mind, we've developed LyoPro, a specially designed data logger for biotech and pharmaceutical lyophilization validation, which you can use to validate and optimize your processes, perform temperature mapping, and ensure precise batch control.
We're thrilled to announce that LyoPro has been granted two official patents in the US and Europe, solidifying its status as the only solution of its kind on the market. The patents concerning the Lyo logger are US11340015B2, granted on 24th May 2022, effective in the US, and EP3742095B1, granted on 7th June 2023, effective in Europe. A second patent concerning the LyoStopper device is still pending in US and Europe (US2020/0101188A1 and EP3948128A1). These patents safeguard the unique features and effectiveness of LyoPro, so you can trust in its exceptional performance.